The Salita Castello also called the Crucis climb is a staircase that climbs up the side of the mountain and leads to Madonna Rocca.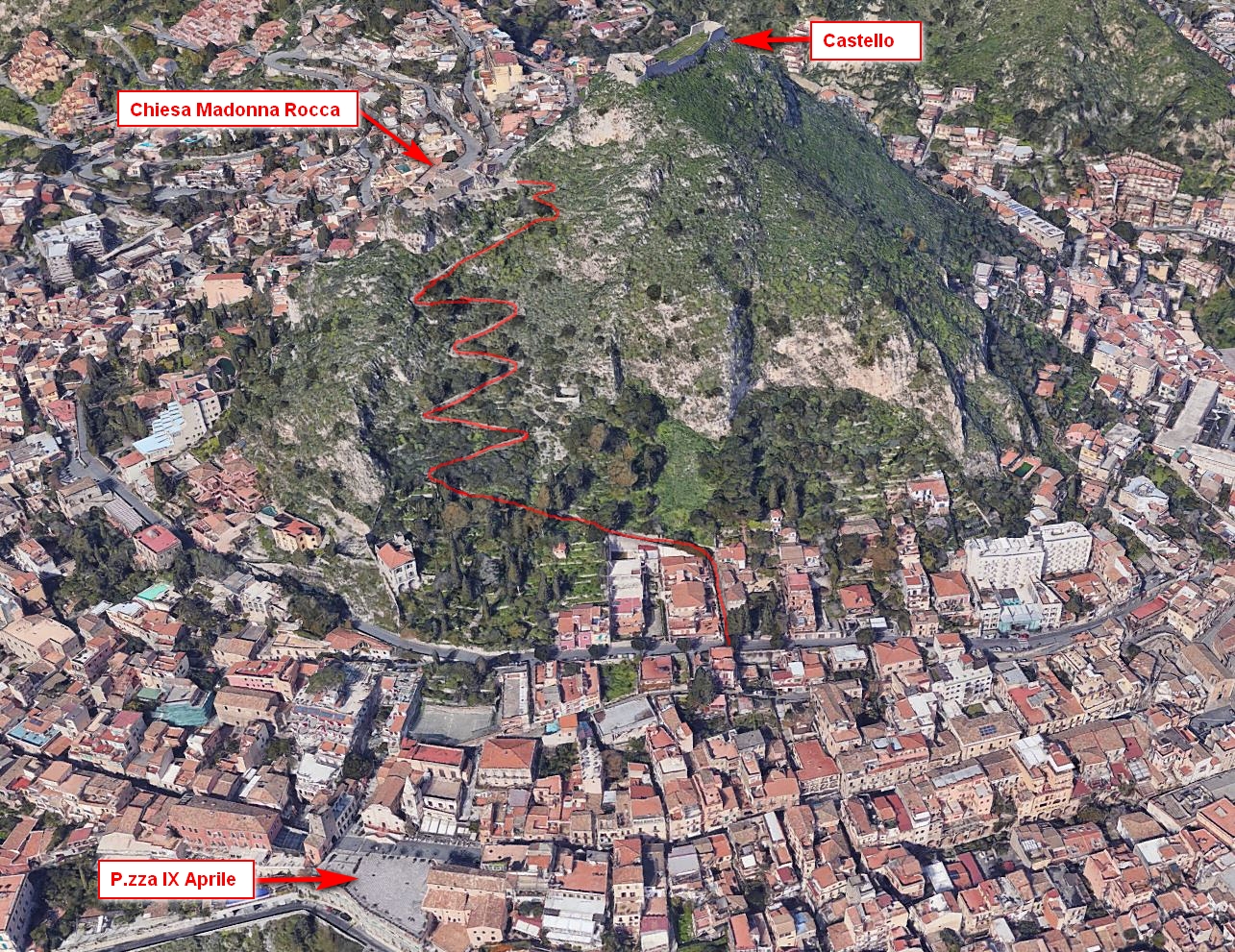 Its origins are ancient given that in the area of the castle there was the acropolis and after also the church. It represents the necropolis of Cocolonazzo di Mola and is formed by a series of rocks dug by man to honor his dead.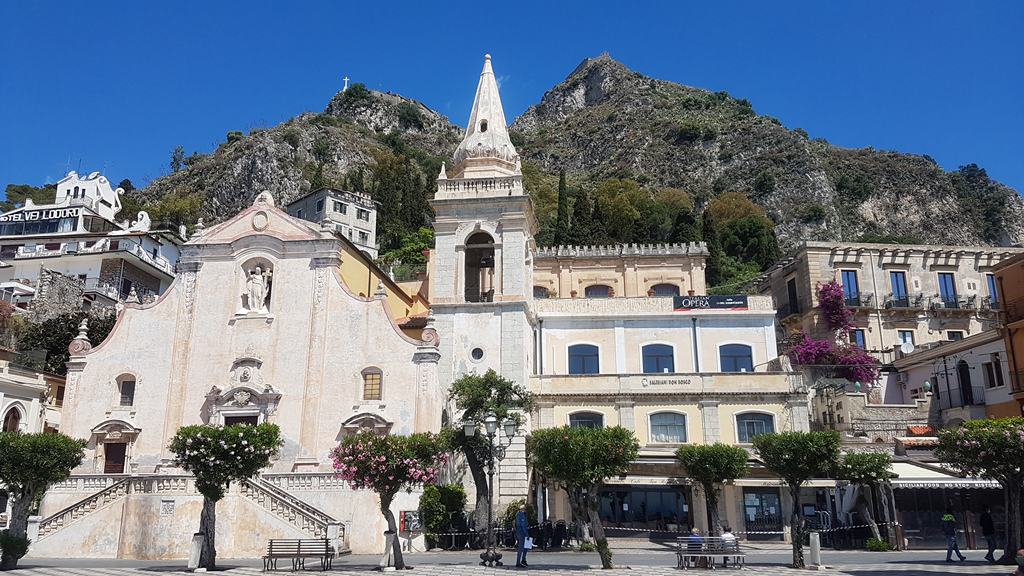 As you can see from the satellite photo, Taormina has developed all around a promontory on whose top stands the Castle. The latter was built on the ancient remains of the Greek acropolis which represented the last extreme defense to the city. The current remains of the castle are medieval. Below the castle, a church was built partly set in the rock.
Given its position, it was called the Church of the Madonna della Rocca. Its construction dates back to the 12th century AD. and is shrouded in a legend. It is said that during a storm a shepherd took refuge in a cave.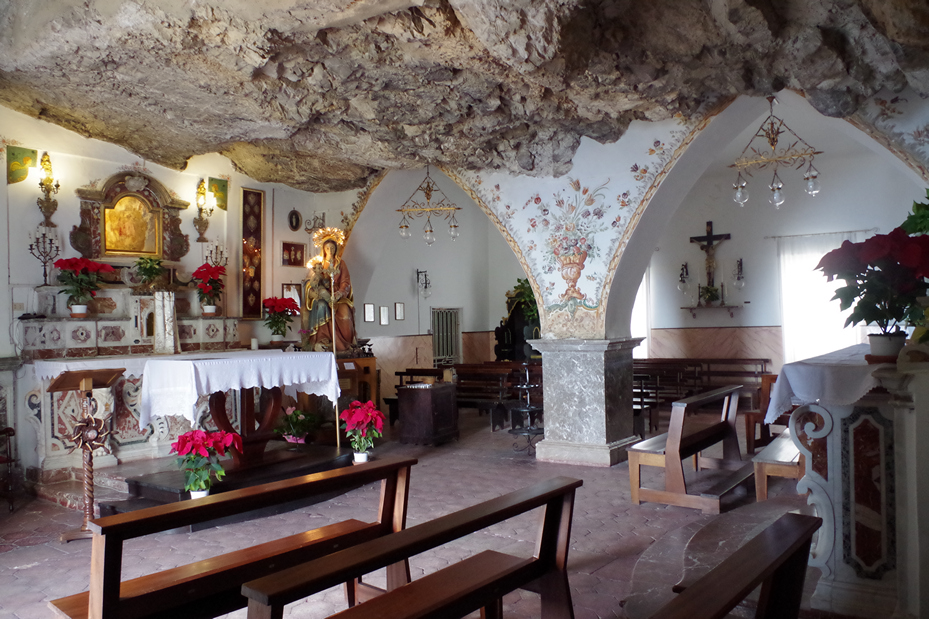 In the flashes of lightning he saw, on a wall, a young woman holding a child in her arms. Frightened, flee. The day after returning to the place he discovered, in a crack, the painting that depicted the scene seen the night before. The mystery of the painting and the great faith of the Taorminesi, led over time to the construction of the church.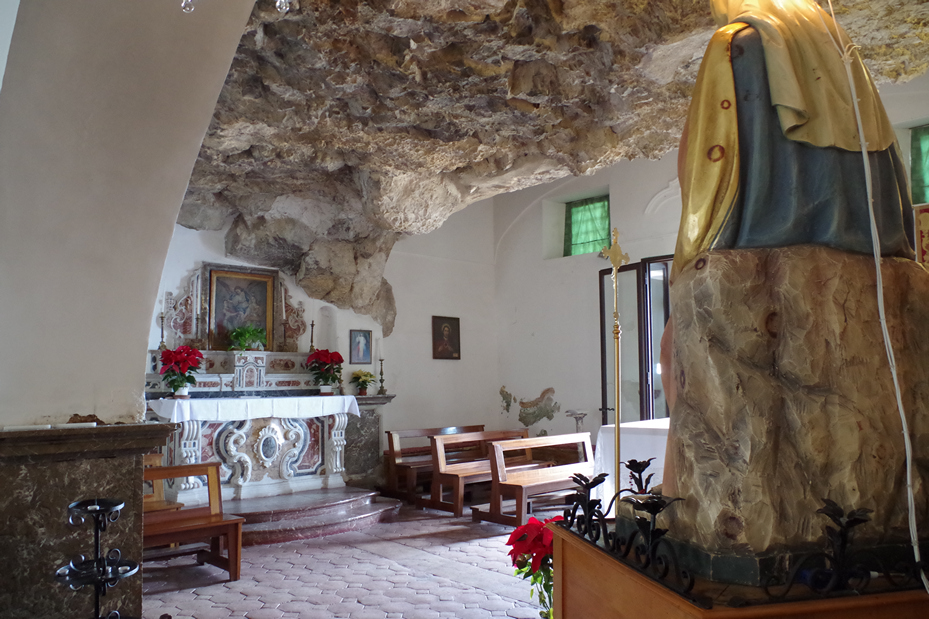 In the period of September, and more precisely on the third Sunday, his feast is celebrated and the surroundings are enriched with food and wine stalls. Typical of the period is the baked lamb with different spices called crasto.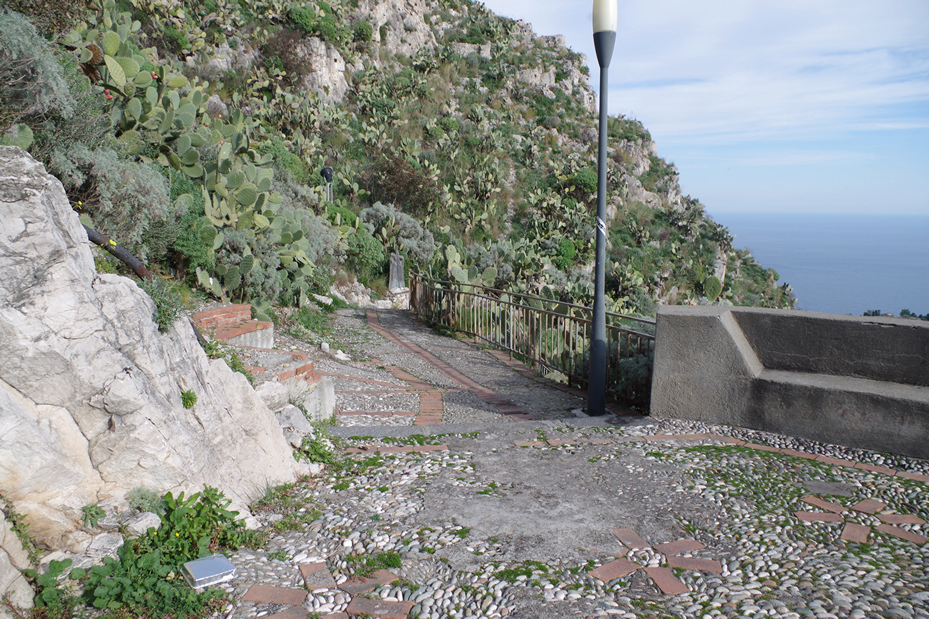 In front of the entrance to the church there is the small square to which the staircasearraive.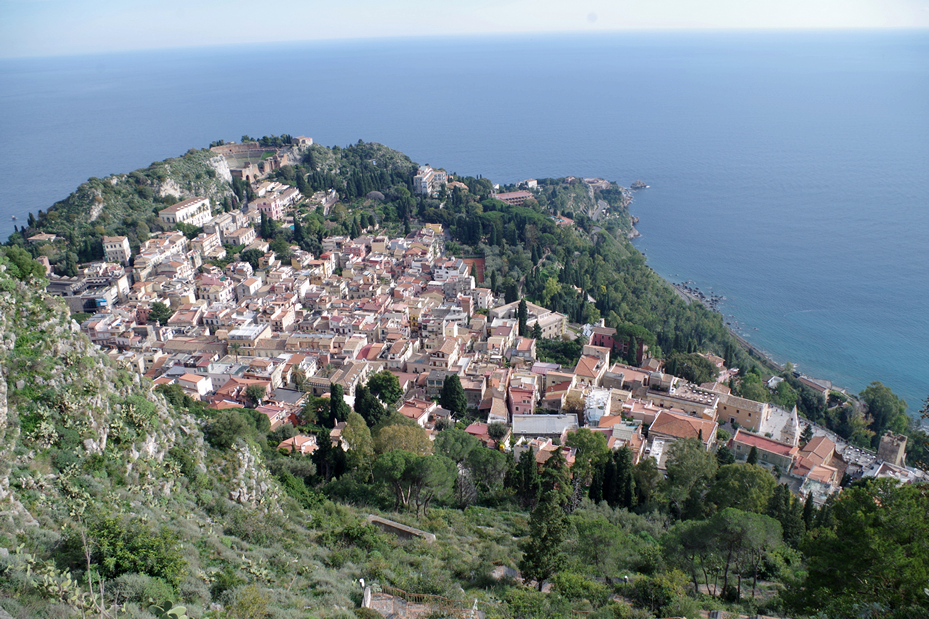 Passing behind the church, the view sweeps over the Etnea side which offers a unique point of view from the mountain to the sea.
Interesting are the points of view for photographic shots to be taken in the early morning or late afternoon. This is in case you want to split the hair in four. Photographs can be taken at any time of day.
The staircase originates along the via Circonvallazione and is well signposted. It can also be reached from Corso Umberto. There are several stairways that branch off to arrive first on via Don Bosco and then, with a last stairway, on via circumvallazione. The closest to the last staircase before the climb are the Salita Guglielmo Melivia, Via F. de Luna, vico Camiola and the Salita capri.
For the more meticulous, the route is about 800m long with a maximum gradient of 59% and an average of 30%. The difference in height that is overcome is 100 meters.