Taormina beaches isola bella
Taormina have many beaches in its territory and one of these is Isola Bella. It is in one creek of Taormina rock close to capo Taormina the cliff on the Ionian sea.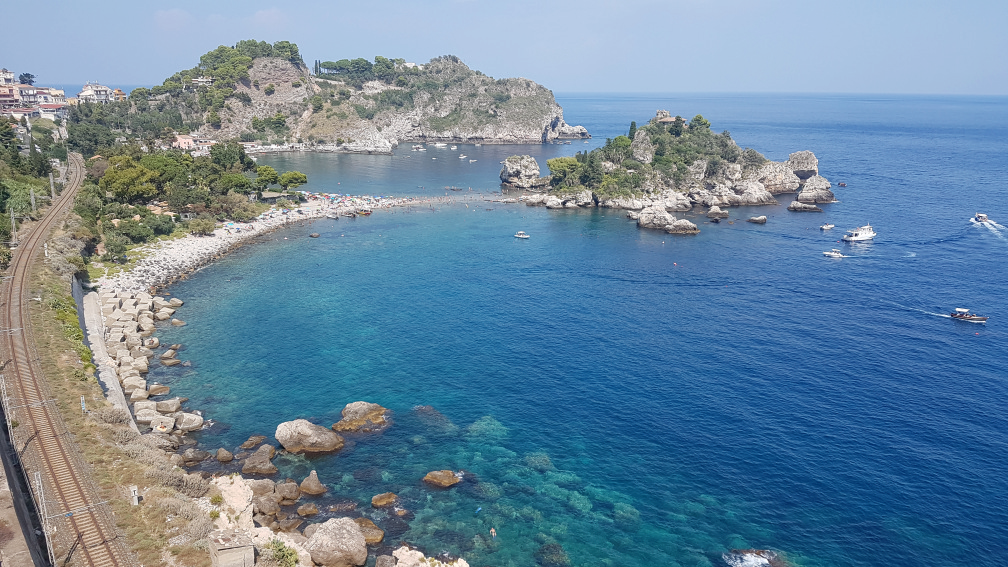 The name take origin from the little island where, in the past, was built one house inside the rock by Lady Florence. The island is attached at the coast by little slice of beach and when the tide rise it is necessary wet to reach the house.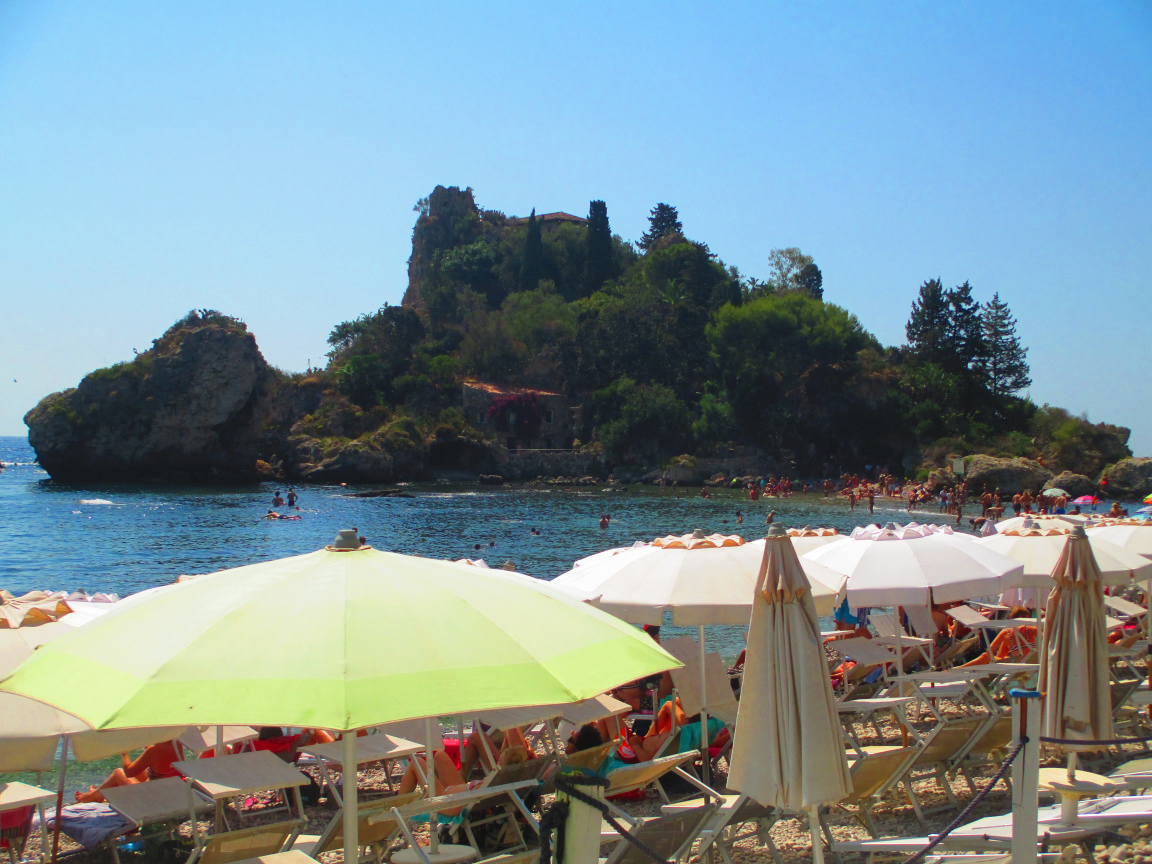 The beach of Isola Bella is all in little gravel and part of it is busy from private structures with their umbrellas but it is always possible to find a free area. The sea is of one beautiful cobalto color due to the presence, under sea, of rocks with their vegetations. I tips you to bring with you sea shoes for don't pain for walking on gravel and rock.
For to reach the beach there is only one way and is long the stair close to Ristorante Il Pescatore or with the boats. Yes it is possible to organaize excursions with local boats that offer many kind of experience as the immersions in the bay.
Reached the beach the overview in around is awesome you will see around you big slope behind and the island and ionian sea in front.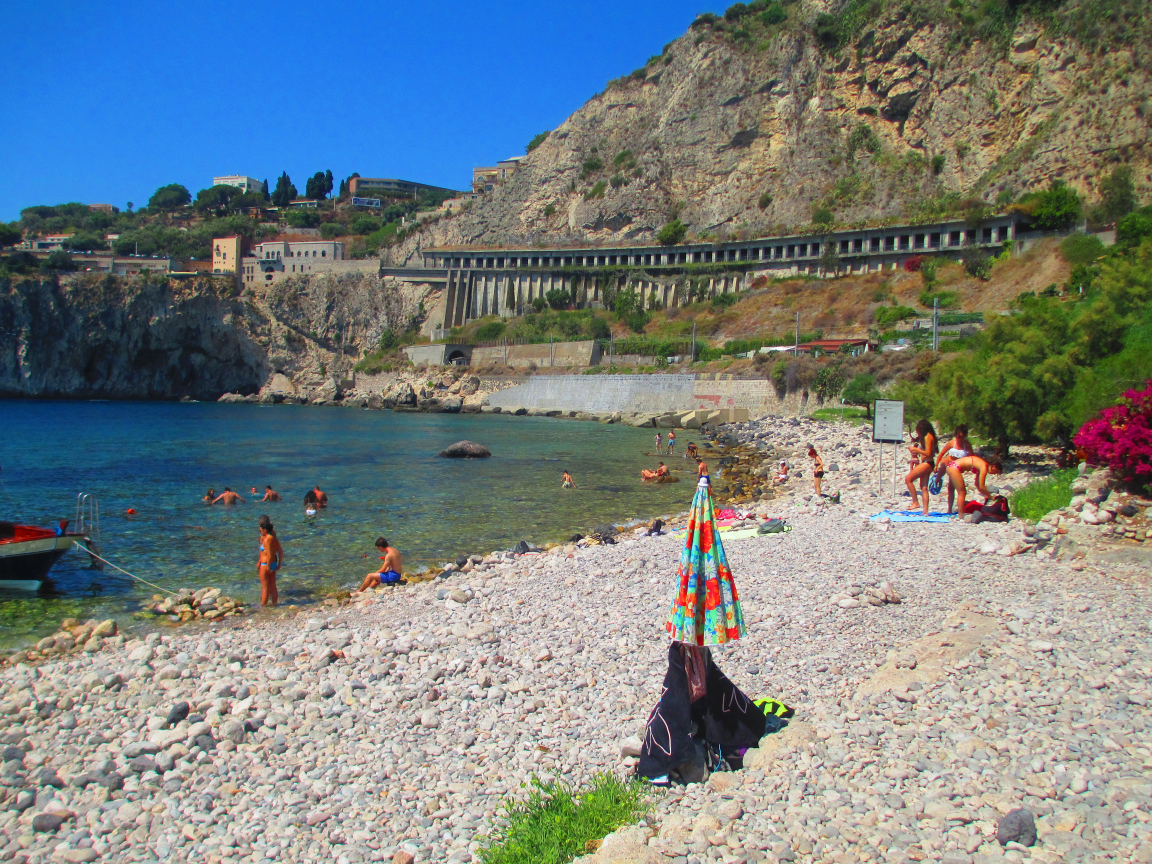 For who like make snorkeling this is the right place. So, if the sea is no rough, is possible to turn the island among the rocks and seeing different kind of sea bottom with different fishes and little caves under sea.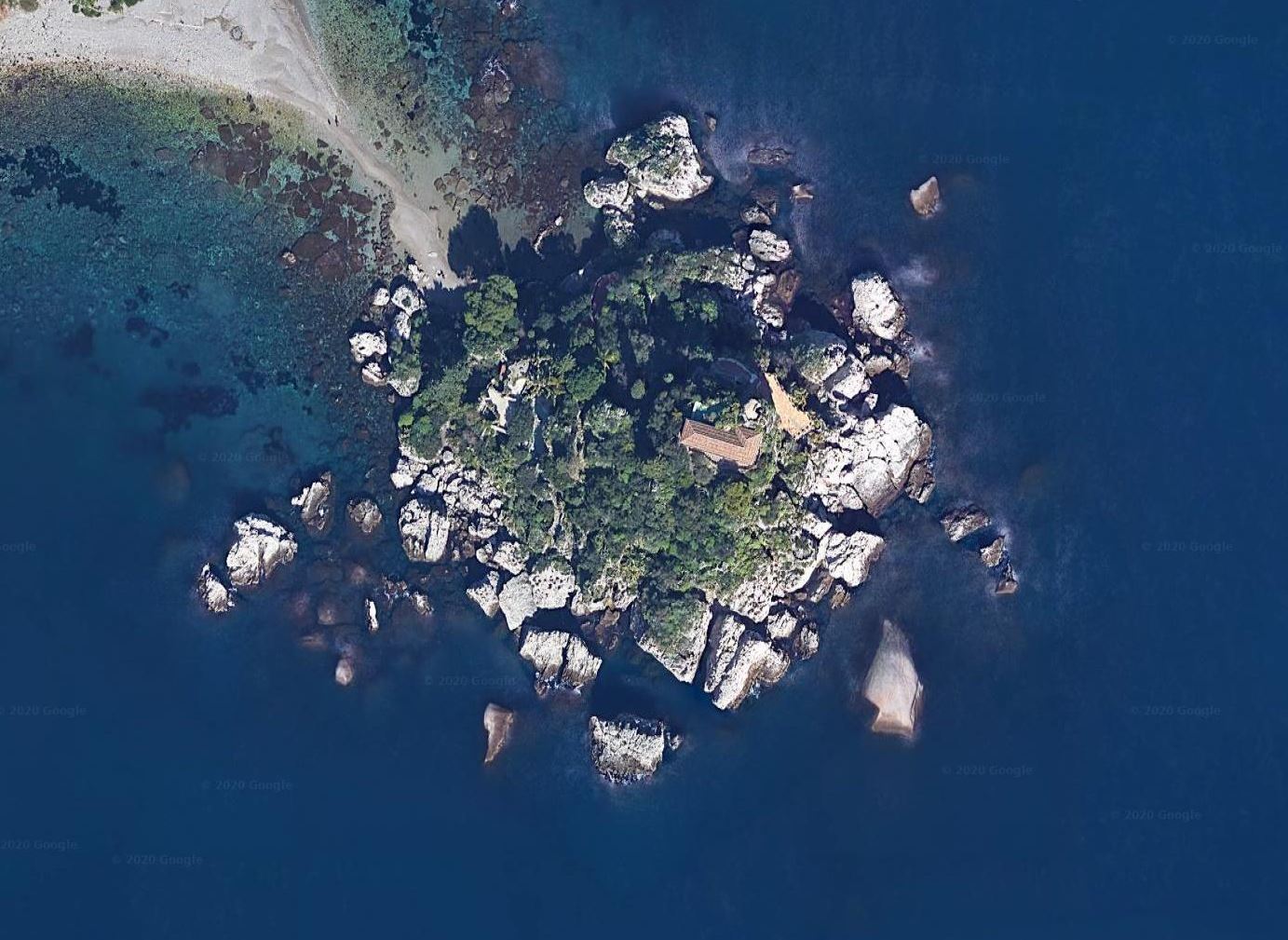 Instead if you like do one trip with boat here you can find different company or private man that will bring you with the boat to see the rocky coast of Taormina and the Grotta Azzurra ( azzure cave).
For lunch there are different choices. There are restaurants where you can eat a good local product of fish with sicilian typical food and stay close the sea and enjoing of the overview and breez of sea. But if you don't want stay in one restaurant is possible take some sandwich from the bar inside the private structure and eat it sitting in front the sea.
Afternoon is one problem because stay lying down on the gravel is very uncomfortable so is necessary organize the day on Isola Bella beach with many carefully. In the morning stay in the beach and after lunch make one trip with boat.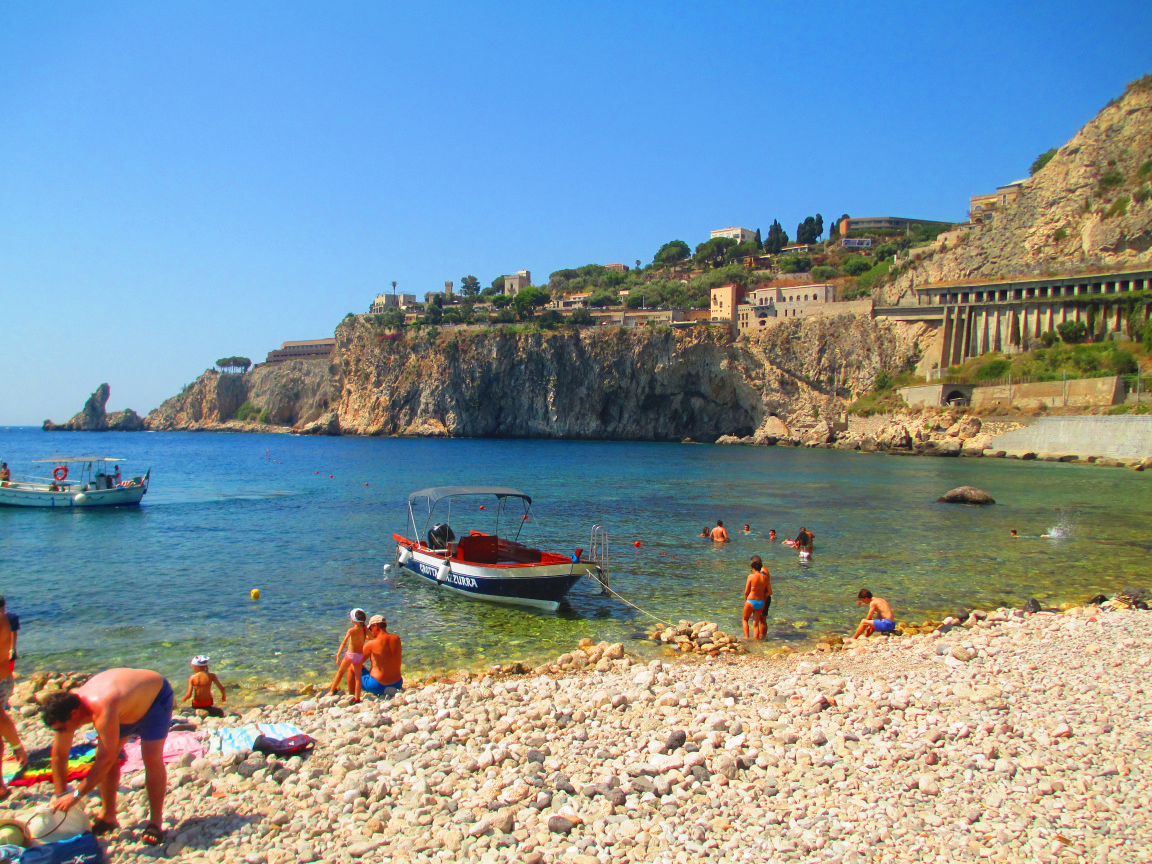 Whatever is the trip that you will make in Isola Bella will be always one beautiful day because the place will repay you of the little effort.