Motta Camastra, a town on the rock without defensive systems, walls but with an agricultural soul and ancient traditions. Located 24km from Taormina, it rises above the valley and the Alcantara Gorges.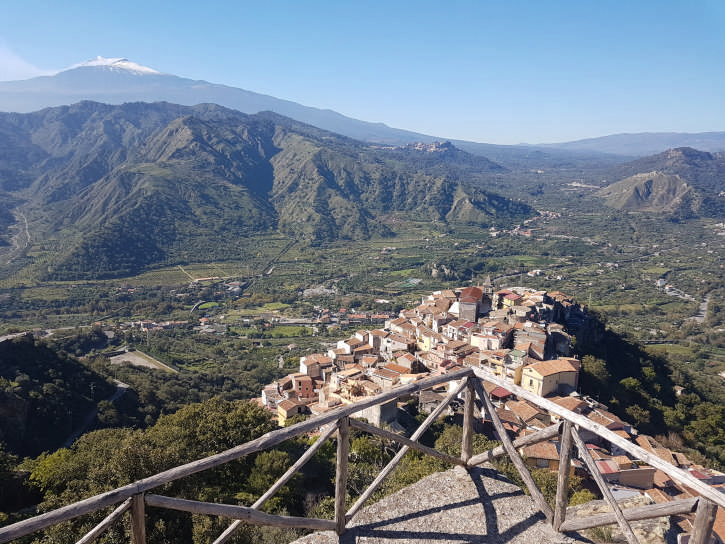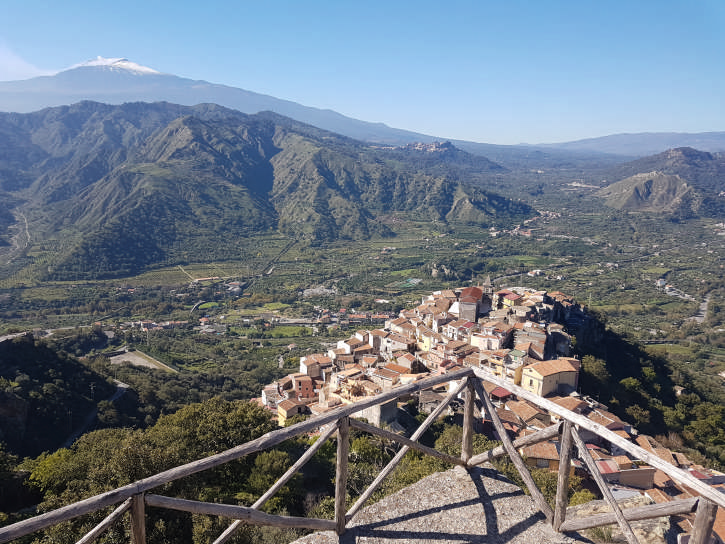 Like Savoca, it also caught the attention of director Francis Ford Coppola who shot a scene from Il Padrino. Today the village has 650 inhabitants and is a crossing of small alleys where there are uninhabited houses of ancient construction. Describing the smell that is felt along them is impossible to go there to realize it. The smoke of the wood burning inside the houses pervades the town and seems to go back centuries. There are several panoramic points from which to admire the surroundings including the belvedere square, a balcony over the Alcantara valley.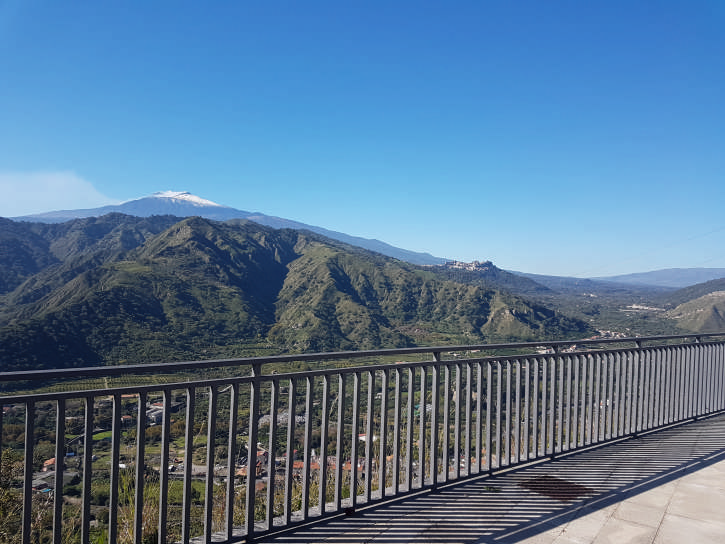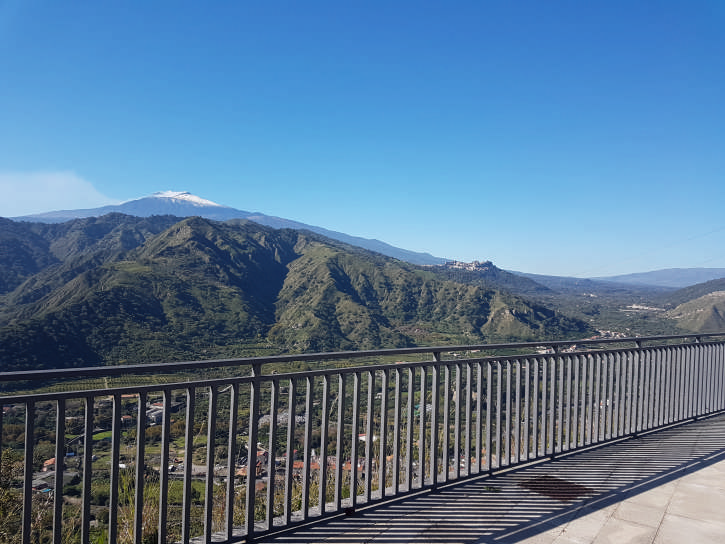 Historically it is assumed that the surrounding area has been occupied by the Phoenicians but there are no historical findings to witness. More certain are the other dominations starting from the Greek-Roman one and ending with the Normans. The strategic position of the place could not have gone unnoticed by the dominant civilizations of that time, which, due to their military nature, saw in the highest and most panoramic points the site of bastions of sighting and support. The presence of the Chiesa Annunziata dating back to 1100 and placed in the center of the town gives a time limit from which to observe the expansion of the country. Here are several lords who have owned Motta Camastra as a feud. During these changes of ownership, the country has grown and then stopped in our days. Motta Camastra does not offer monuments, shops, hotels and beaches like Taormina but it is precisely this that has remained untouched to give it beauty and originality. A pristine medieval village. The houses, streets and squares have undergone only restoration work over time without having been upset by new building forms typical of tourist cities.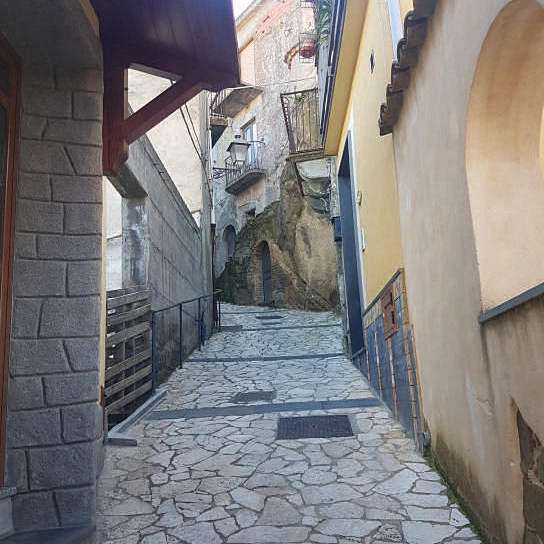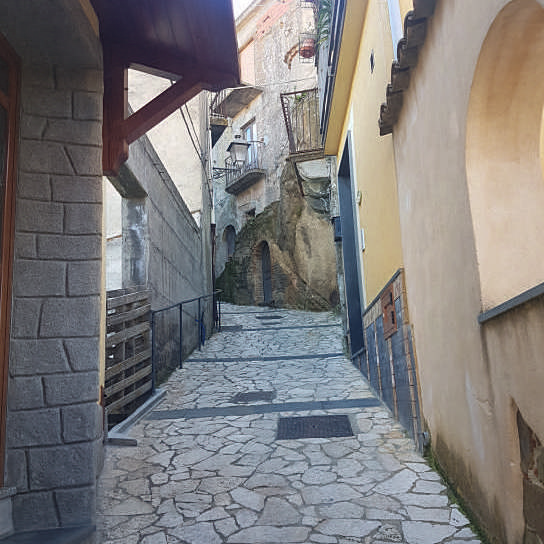 Its status offers the customer an original and unique travel experience. The approach to the visit should not be to find the memory or the souvenir of the case but to discover a pristine village where to take unique photos. This can stimulate the visitor who loves travel experiences different from the usual tourist destinations even more crowded with people and shopkeepers trying to sell everything and more. You will find the real people of the place, the lady sitting at the door, the groups playing cards in front of the bar and the people chatting and looking at you as if you were the first stranger to enter the village. Along the lanes of the village one can always see some outcrops of rock to remember where you are. The town is set on the cliffs on one side and leaning on those that stand out on the other side.