Easter, Covid-19, Taormina. Like every other city in the world, it is isolated and stopped at the day when the circular was issued which prevented people from leaving home without reason. The same applies to all the other places in the surrounding area such as Savoca, Castelmola, Trappitello, Alcantara Gorges, Etna and so on.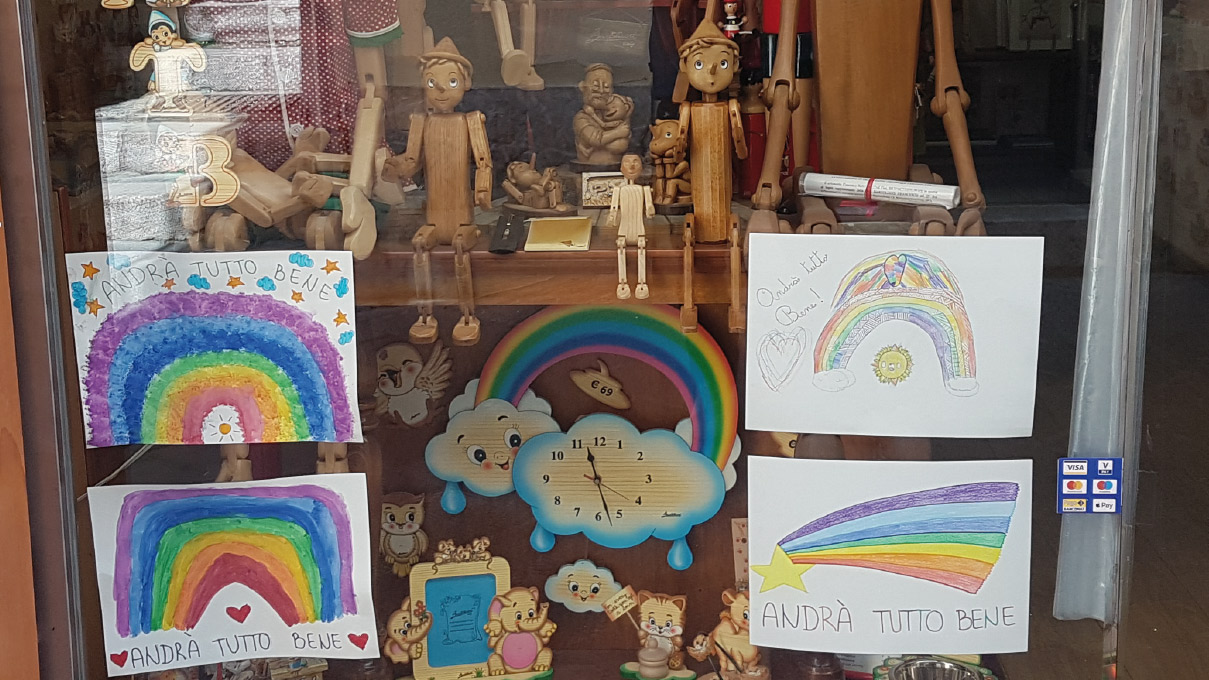 Tomorrow is Easter and generally here we are used to seeing tens of thousands of people a day, beaches ready to welcome patrons with establishments full of umbrellas and deck chairs, pastry shops full of sweets typical of the Easter holiday and families preparing for Easter Monday.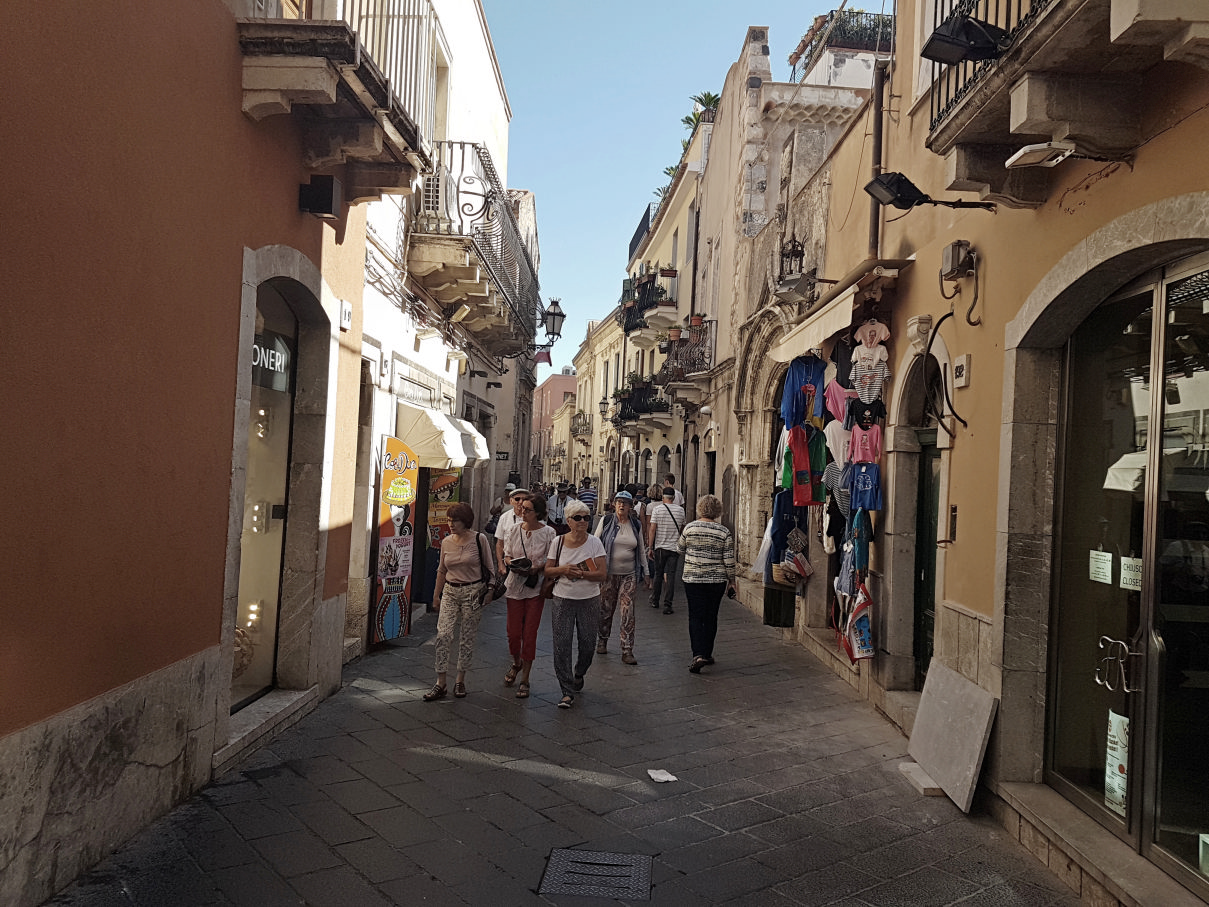 The streets in this period would have been invaded by tourist buses, taxis that would have shuttled from one destination to another, cruise ships in the bay of Giardini-Naxos, hotels in full splendor and restaurants ready with their typical local dishes.
There would have been dozens of events related to religiosity, local agricultural products, fishing and nature. Etna would have been stormed by volcanology enthusiasts given its current state of light activity. Some evenings it is possible see little explosion and fire fontains.
Yes many "would have been" given that this small living being, virus, called Covid-19, has brought us to our knees, forcing us to retire to the house and not have a social life. Just the measures put in place by various governments to preserve as many people as possible from contagion and, unfortunately for those who have not made it, from death. Thanks go to them and a great R.I.P.for all the others passed to "better life".
These are some pictures of Taormina and Giardini-Naxos in this period. For those who know places, they understand how sad it is.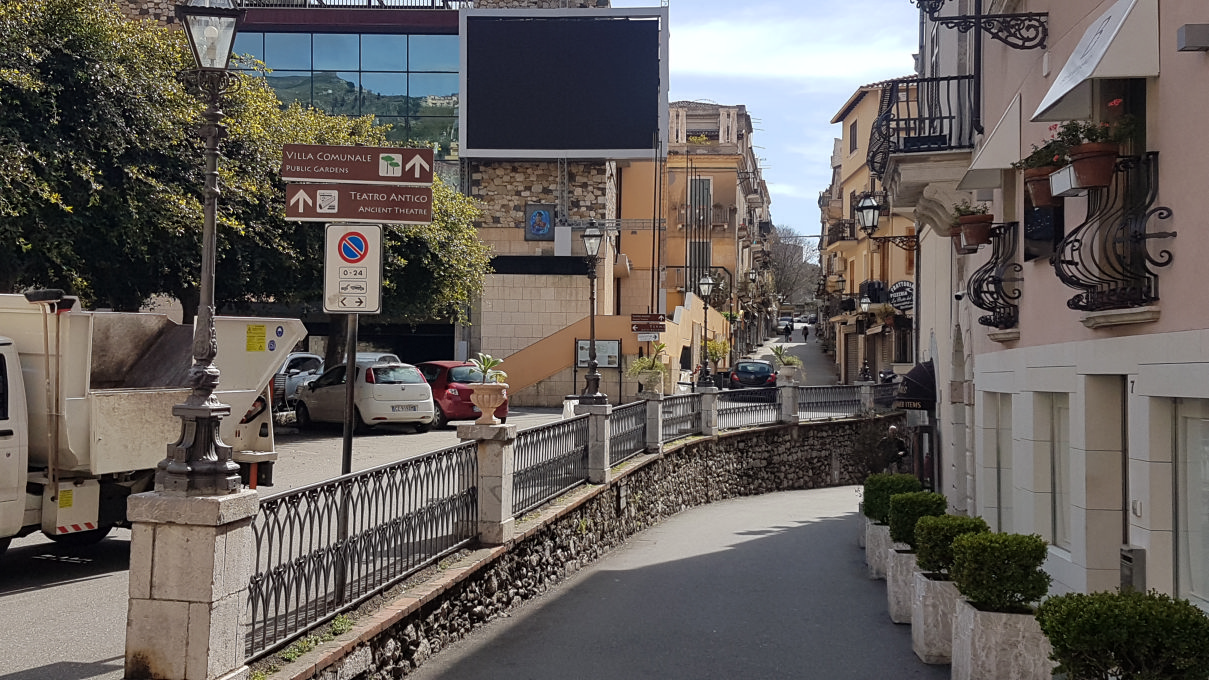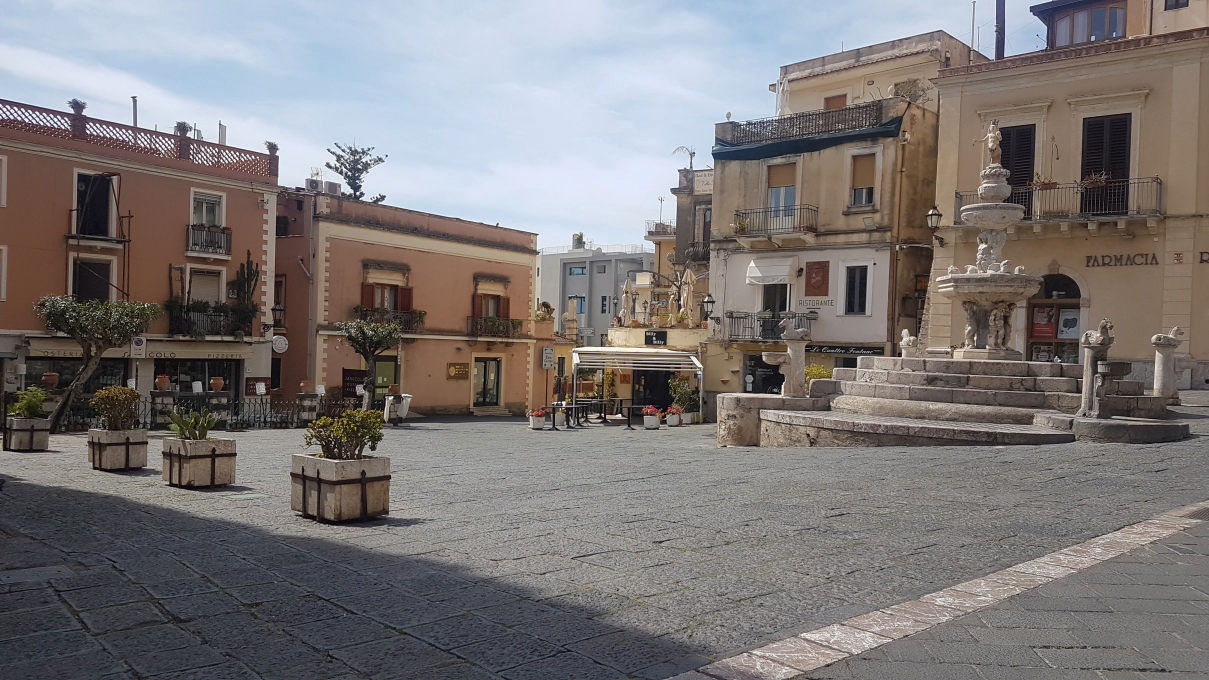 In any case, we cannot do anything about it, not to use one of the characteristics that nature has given us, that is, the strength to get up and start all over again, perhaps improving ourselves. So let's start with spending an Easter and an Easter Monday in the family as tradition wants around a table eating and chatting.

We have, to kill time, started today. We tried to prepare the typical Neapolitan sweet Pastiera in vogue during the Easter period, we spiced the lamb and prepared an excellent tomato and meat sauce. It seems excessive but, staying at home all day, you just taste a little this and a little that, so why not be ready for all this?
At the same time, we discussed some issues related to the excursions in the mountains above Taormina, the activities that can be done along the Giardini-Naxos coast, the shooting to be done on the seabed of Isola Bella, body rafting at the Alcantara gorges. Yes, this is the right time to find new experiences for you which, I hope as soon as possible, will begin to travel and spend moments of relaxation to leave this bad period behind.