The whole area of ​​the Etna cone is scattered with caves, small tunnels and holes in the ground. These are the result of volcanic activity. During the flow of fluid lava, the top part cools faster than the internal one. In this way, fluid lava tunnels are formed under the crust. At the end of the eruption, part of these tunnels are emptied and caves remain. Many have been discovered and still others are waiting to be found. The route in question starts from the Ragabo refuge along the Mareneve road. From here you enter the Etnea pine forest. The first cave you come across is that of Corruccio
Photo by google
Along the way, before climbing the old lava flows, we meet the pitarrone barracks owned by the Forestry Corps.
After the barracks the first cave is that of the Palombe at about 4km. Beyond the cave there is the Caserma delle Palombe refuge suitable for stopping or sleeping at night. The cave is a deep hole in the enclosed land all around.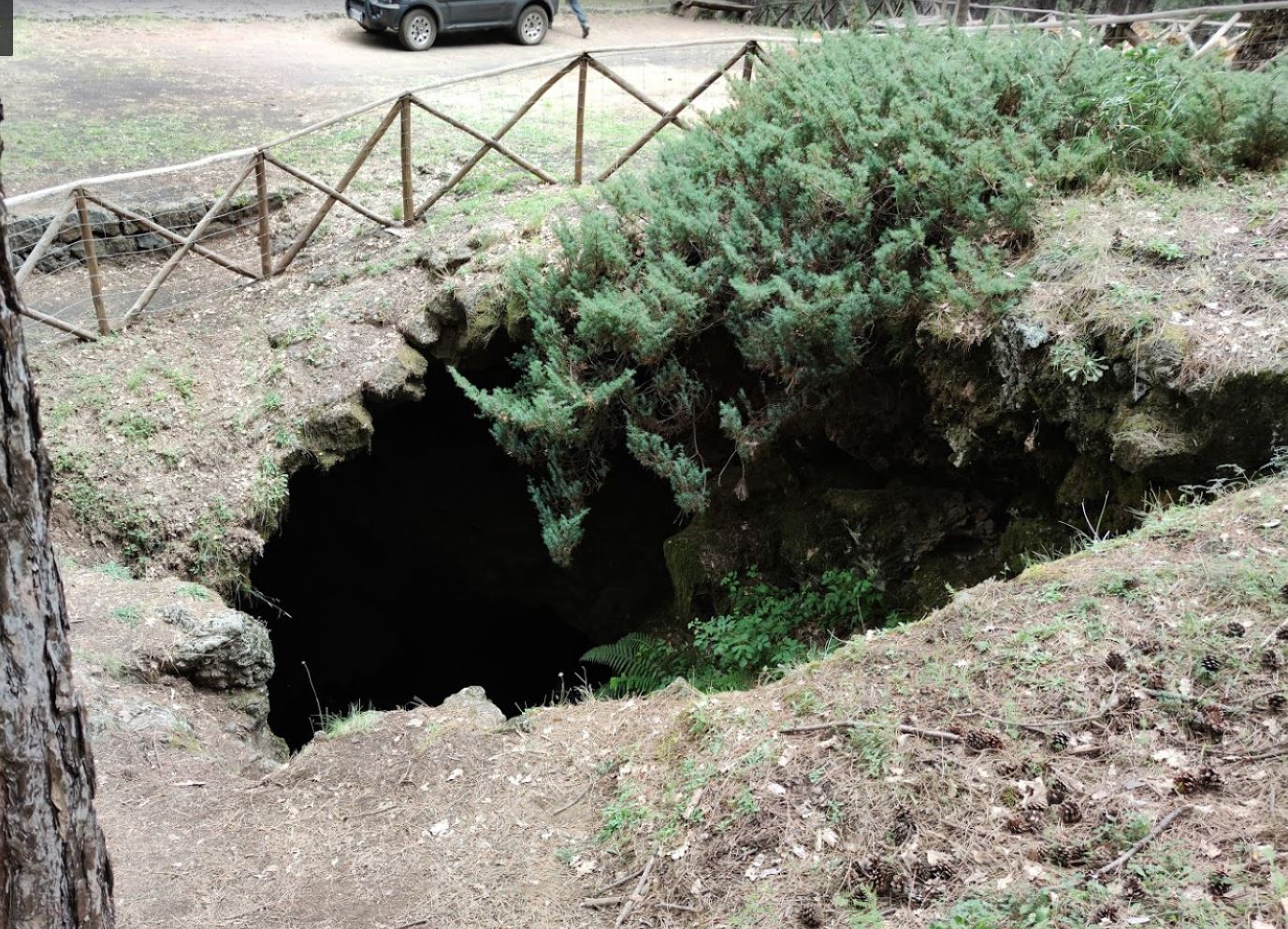 Continuing for another 2km you reach the Grotta dei Lamponi, a large cave accessible from the outside. The surroundings look like a mini lava rock canyon.
In the vicinity of the cave, no more than 1.5km away, there are two shelters where you can take shelter in case of bad weather or for the night. They are Timparossa Refuge and Santa Maria Refuge.
Photo by google
Photo by google
The last three caves are another 3km away and are that of Gelo, the most important, the Aci cave and that of the lake. The ice cave is quite large and its characteristic are the ice spiers from the ceiling and, in some periods, the freezing of the water that collects in it.
Photo by google
The lake cave is a small hollow in the ground.
Photo by google
Finally, the aci cave also small
Photo by google
From this path it is possible to see the entire Alcantara area, the Malabotta wood, the Nebrodi and Peloritani including Taormina, Castelmola and the Ionian Sea.
From Taormina the start of the route can be reached by taking the motorway towards Catania and the Fiumefreddo di Sicilia exit. From there continue towards Linguaglossa and then Piano Provençana. Along the mareneve road you will meet the Ragalba refuge.