The Alcantara river flows almost entirely on a bed of lava rocks. Small lakes called gurne are formed along its path. This route passes among those present in the municipality of Francavilla di Sicilia just 40 minutes from Taormina. The route starts from the town and is very easy and well signposted. After three hundred meters from the beginning, there is a first deviation that leads to the first series of lakes.
Photo by google
Here there is also a bridge that will allow you to get to the other side. In summer, with appropriate clothing, we organize slides along the river rapids.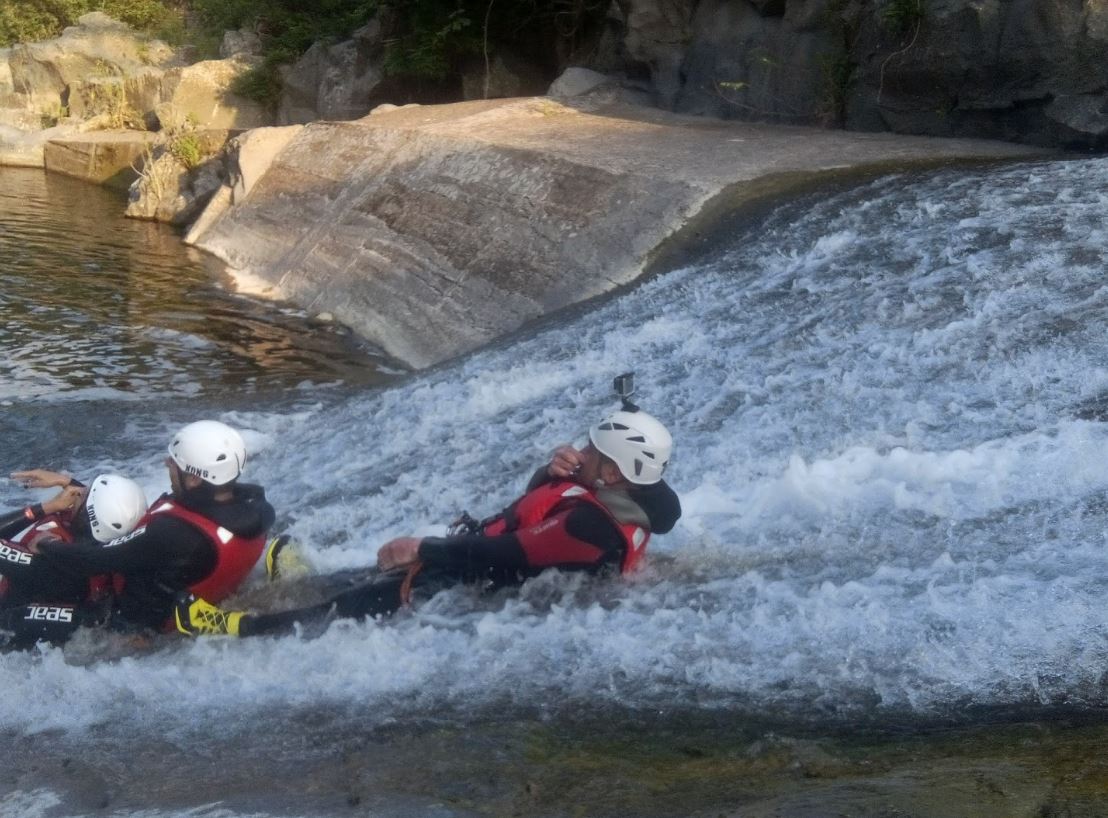 Photo by google
The vegetation of the two banks is dense and luxuriant and separates the river from the path so that every few meters if you want to see the river you have to go into the vegetation where you can see the small access paths.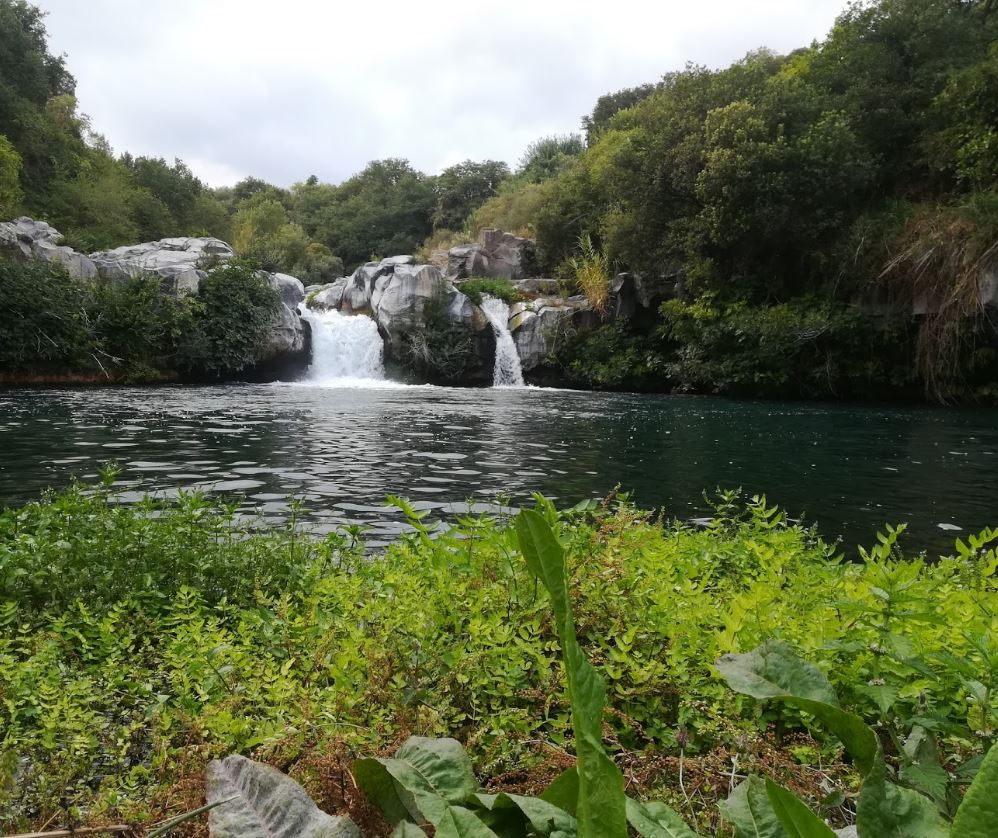 Photo by google
After the first detour, return to the route and proceed downstream. After a hundred meters you will find an equipped area.
Photo by google
From here it is possible to reach the river through a small path that will lead you to one of the largest lakes.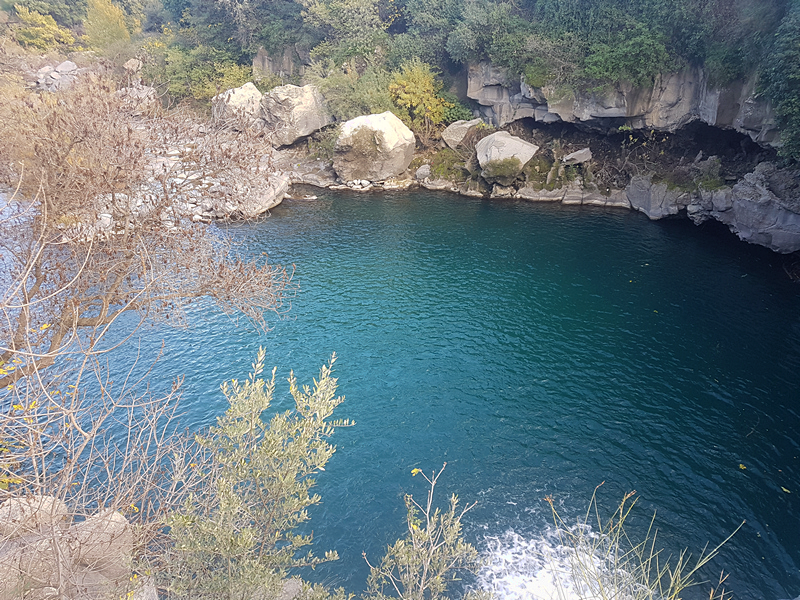 Photo by google
On the two banks of the river there are two large pillars in lava stone that are part of an ancient Arab bridge that allowed to cross the watercourse.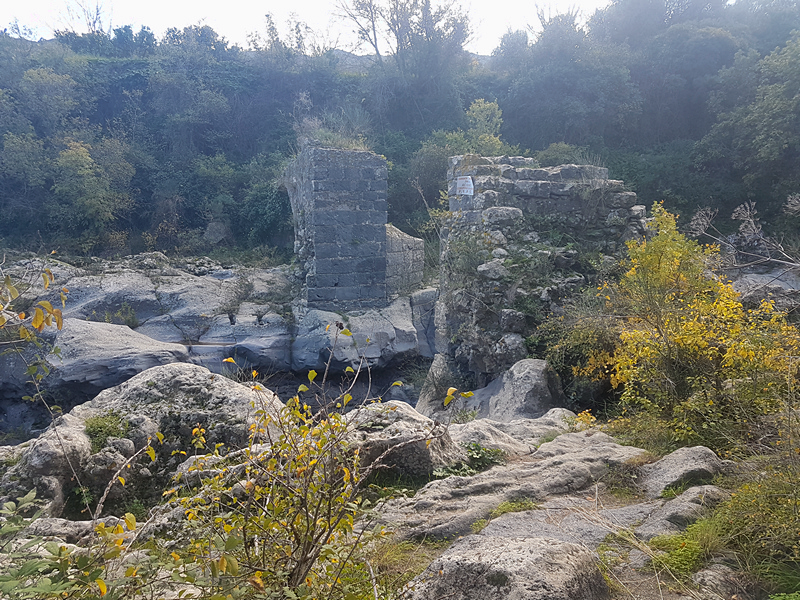 Photo by google
Continuing along the path on the left side at the top of the mountain you will be able to see the ruins of the ancient castle of Francavilla di Sicilia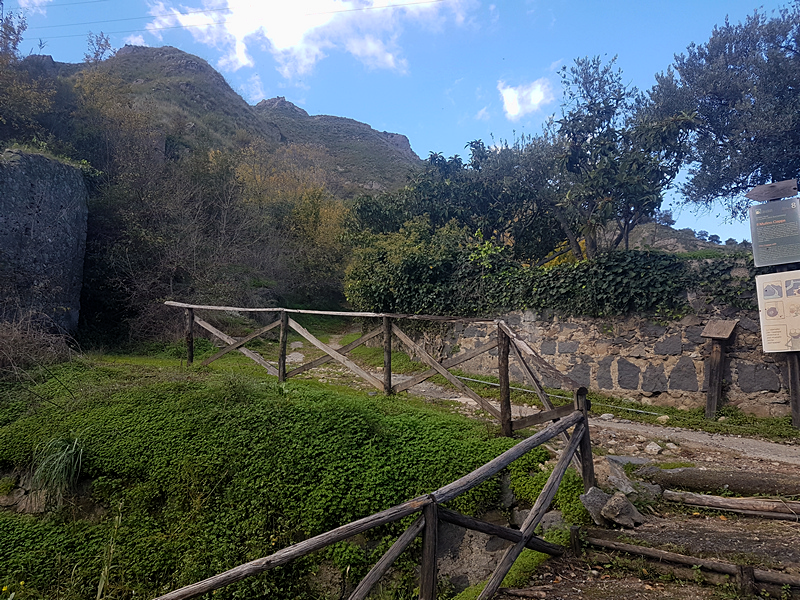 Photo by google
The route is scattered with ancient ruins where in the past the farmers lived and cultivated the surrounding areas.
Photo by google
Along the path you can see the massive presence of ancient lava rocks. In fact the superficial part seems to almost crumble.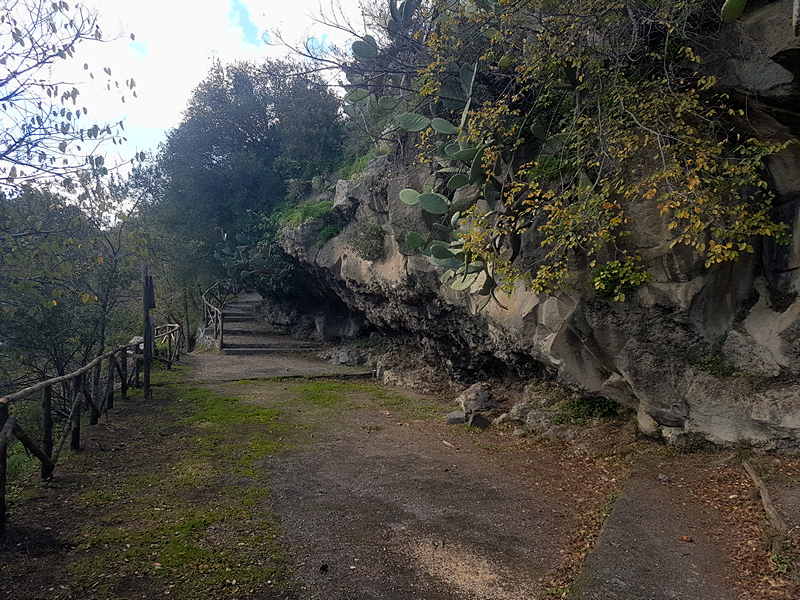 Photo by google
Nature has taken over them, developing and adapting to conformation. One last detour is present near the end of our route that will allow you to see the river once again flowing between boulders of lava rock. From here you go back. From Taormina take the Francavilla direction. At the traffic lights towards Castiglione di Sicilia. After 300 meters from the intersection, turn left into via Orsino Orsini and there you will see the signs. Park and enjoy the ride.