The route is located on the north side of the Etneo cone near Piano Provenzana. Monte Nero is a large hemispherical relief made entirely of rock and lava sand. Its name derives from the grandeur of its shape and its characteristic black color.
Photo by google
The route crosses the lava flow that destroyed the Provenzana plain area. The eruption destroyed the ski lifts and wiped out almost all the accommodation facilities in the area, reducing the Provençan plain to a desolate expanse. Today it is in full recovery. The first stretch passes over the hotel that was present here before the eruption of which some parts can be seen.
Photo by google
Continuing upwards you cross a small wooded area and then enter a black expanse of lava rocks until you reach a series of holes in the ground that look like many small effusive mouths.
Photo by google
A quick exploration of the belt of holes and we continue to the top of the mountain. Along this last stretch we will be able to notice how nature is trying to make room for itself and be reborn in truly extreme conditions.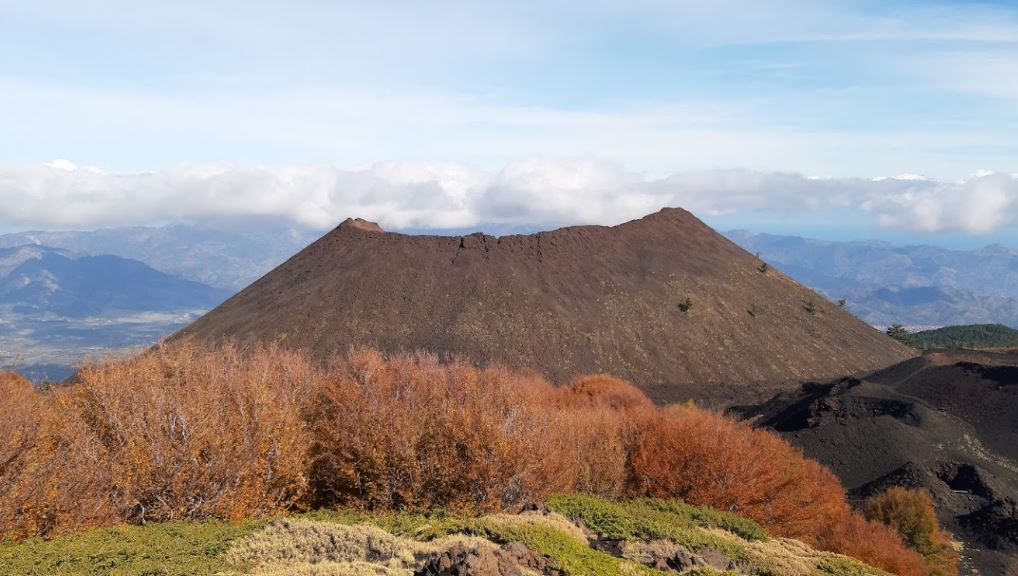 Photo by google
Photo by google
From Taormina take the highway to Taormina or Giardini-Naxos towards Catania. Exit at Fiumefreddo di Sicilia and take the direction for Linguaglossa. Once in the town, continue towards Piano Provenzana. Once on the spot, continue to the chairlift station. Along the way you will see the indication Departures for Etna Nord excursions. The route is well identified.