Its name is due to the Sicilian term which indicates the Pines present throughout the South Eastern park of the Etneo cone. The route is one of the oldest and most popular on Etna. It crosses lava flows of more recent eruptions, ie those between 1985 and 2001. As for all the paths that wind on the lava flows, it is full of small caves that are created at the end of the eruption by emptying some cavities. The route starts from Monte Vetore, the ancient effusive mouth of the Etna cone.
Going upwards, the first place we will meet is the Santa Barbara Refuge where you can stop for a few moments.
A small building in lava stone near a cave where you can take some nice photos. Continue crossing small strips of land spared by the lava. After 1km you reach the Carpinteri Refuge located on the border with a magnificent pine forest. Here you can admire how the lava flow cut the forest in two.
Continuing at a certain point, about 500 meters from the refuge, the path forks. You can choose to go back (left side) or go into the woods and reach Rifugio San Giovanni Gualberto extending the route by 2 kilometers. In my opinion it is worth making this effort given the beauty of the forest and the welcoming refuge.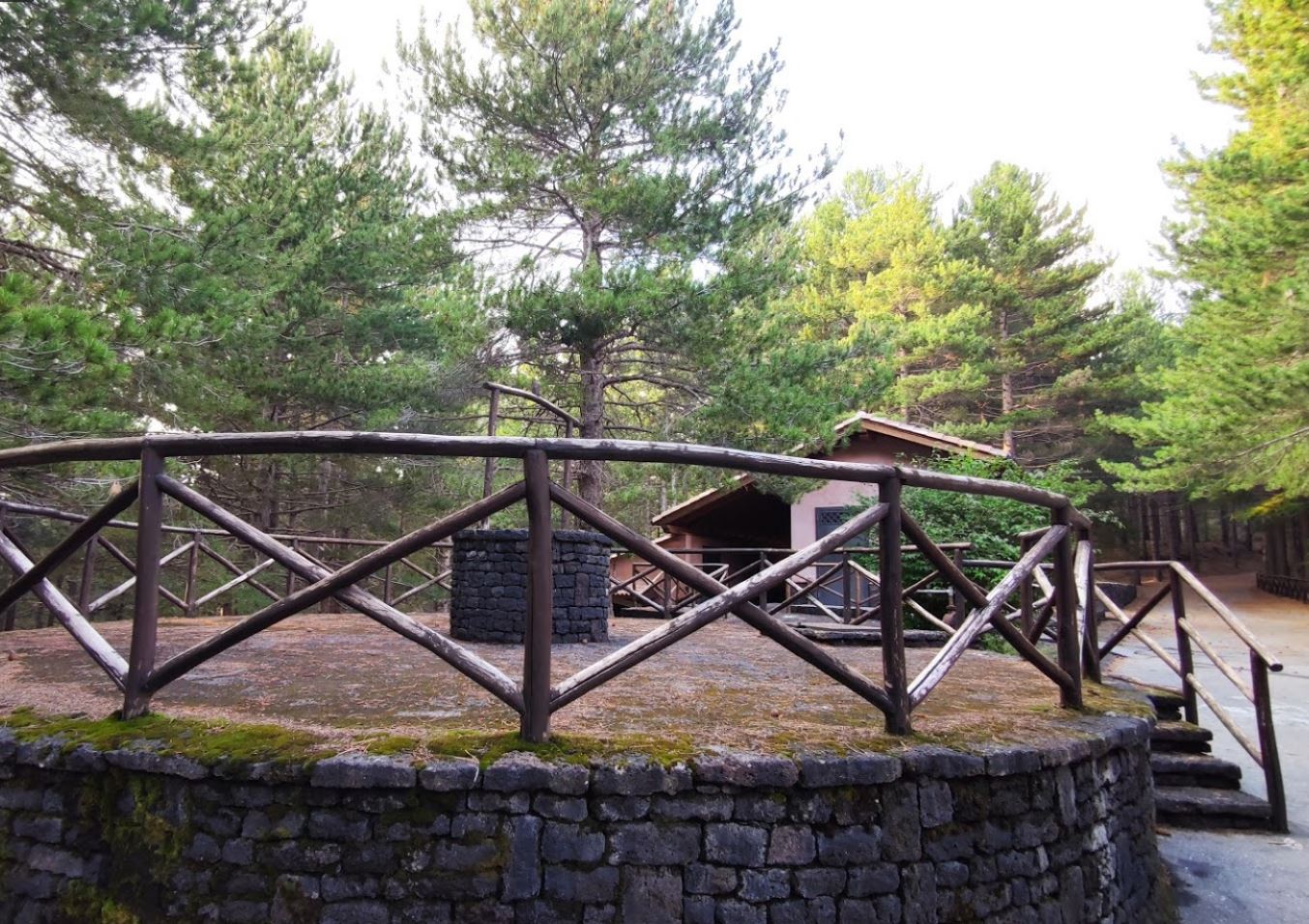 If you have chosen this option, the next stop on the way back is the Nuova Gussonea Botanical Garden of Etna. A large area where there are different floral varieties. From here you continue on the way back to the Calvarini refuge located on a small wooded island on a sea of ​​lava rock.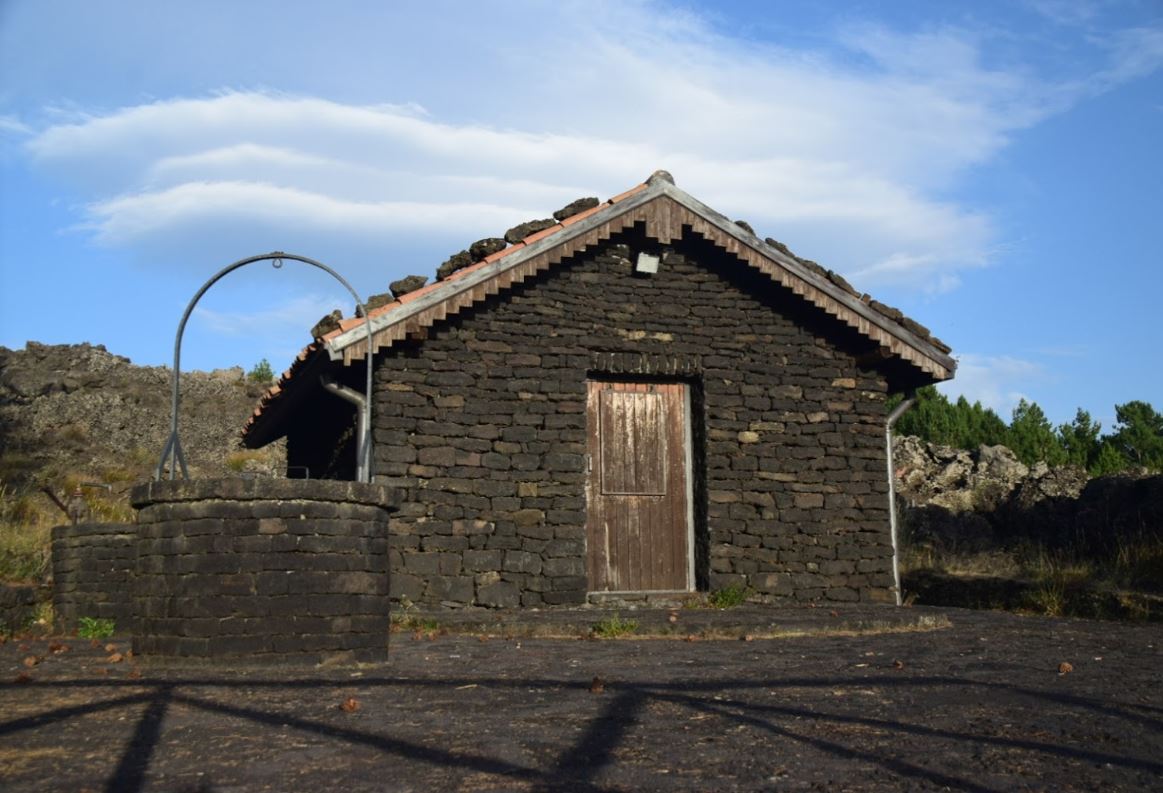 Continuing towards the goal we will be able to admire all around an expanse of cooled lava with reliefs of woods spared from the various eruptions. Almost at the end of the route you can take a further detour to visit the Astrophysical Observatory of the National Institute of Astrophysics. A structure from which the sky is observed. A high quality scientific complex with several observation structures including the oldest.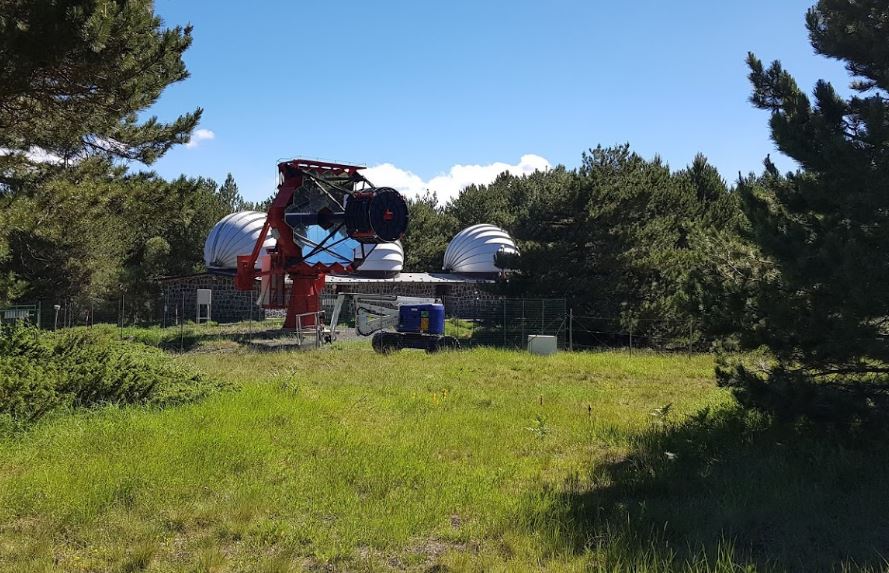 From Taormina take the highway to Taormina or Giardini-Naxos towards Catania. Exit at Giarre and continue towards Zafferana Etnea. From Zafferana Etnea towards Etna Sud up to the Sapienza refuge. From there go down towards Catania along the SP92. Along the curved road you will see the indication for Piano Vetore, Astrophysical Observatory. Take that road and the first gate and house on the right indicates the start of the path. It is also referred to as the Galvarina Refuge Nature Trail.