More than a hiking route we can define it as a walk dedicated to photography. The route goes around the promontory of Taormina passing from the Etna side to the Messina side and vice versa. It starts from Porta Catania to continue on via Roma.
Photo by alexintaormina
Along it the view is on the Etneo side and on the bay of Giardini Naxos.
Photo by alexintaormina
At the height of Monte Tauro you enter the Villa Comunale and continue along its panoramic avenue to the opposite end at the height of Diodorus.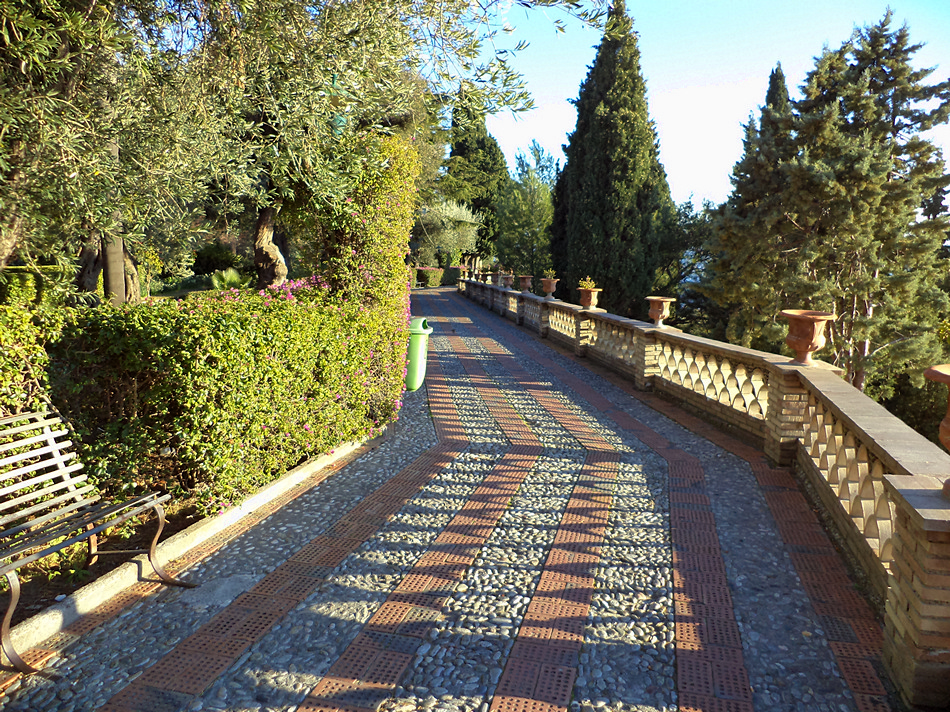 Photo by alexintaormina
Leaving the villa, continue on via Roma until you cross the SP10 or Via Pirandello. One hundred meters after the intersection there is Piazzetta Belvedere which overlooks Isola Bella.
Photo by alexintaormina
This point allows you to see the two sides. Continuing the view will be only from the Messinese side. A point of view for photographic shots is at the Bella Blu restaurant.
Photo by alexintaormina
After this you reach Porta Messina. Continuing along Corso Umberto you reach Piazza IX aprile. Here the view returns to the Etna side.
Photo by alexintaormina