The route does not exceed one kilometer and climbs up the side of the town of Castelmola. Ancient way of communication between the two countries today it represents only a tourist route.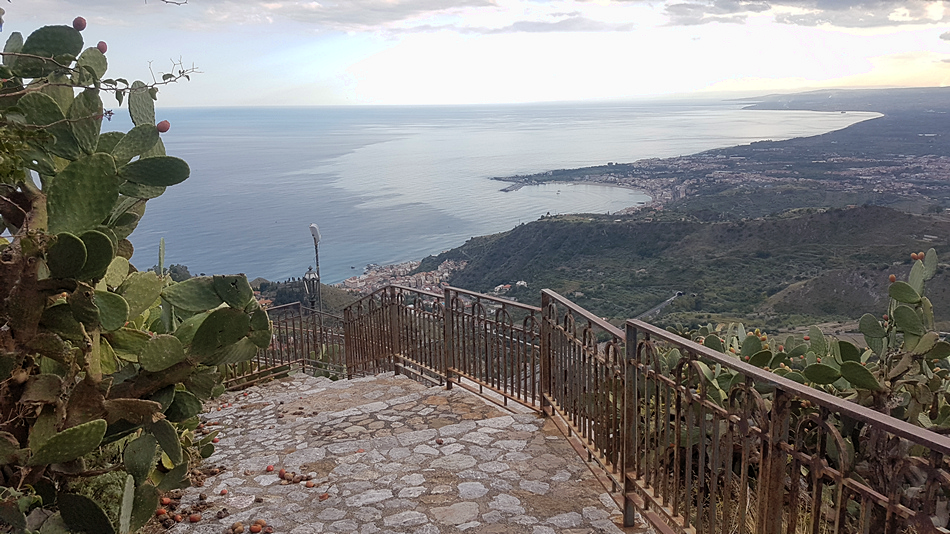 Along it you will see the Saracen arch which was the gateway to enter the Castelmola area. At that time the whole area around the path was used for agriculture and pastoralism. There are also the remains of ancient Roman wells.
Almost at the end of the path there is the oldest rural church of Castelmola dedicated to San Biagio. Small panoramic square will offer a place of relaxation.
After this stop we reach the lower part of Castelmola. From here through the internal streets you reach Piazza S. Antonio.
Here you can take some interesting photos. The return can be done on the same route or follow the SP10 which will be all downhill.