The route starts from Piazza IX Aprile to continue towards Porta Messina. Take via F.lli Bandiera and Le Mura to reach the entrance of the Villa Comunale near the Montetauro hotel.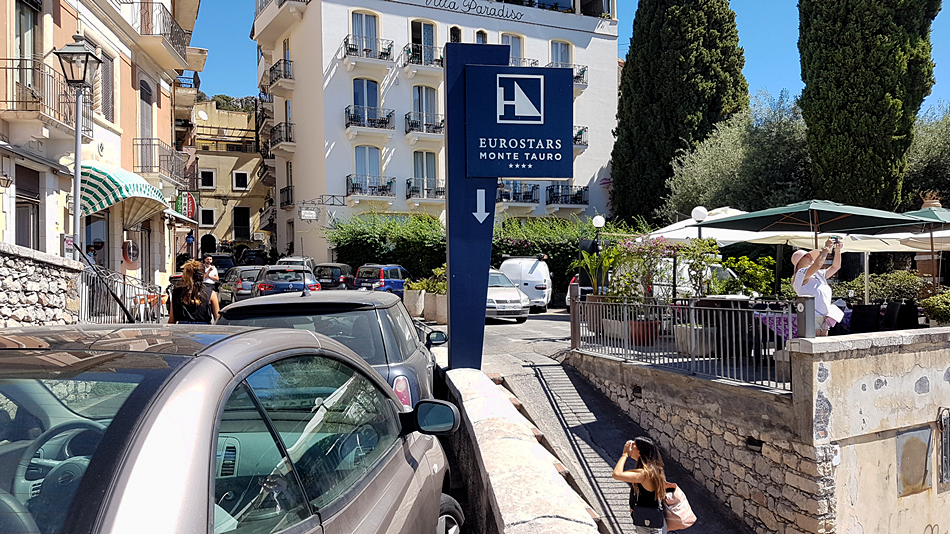 Photo by alexintaormina
Inside the villa continue along the central avenue to exit on the other side at the level of the Diodorus hotel.
Upon exiting, immediately turn right along a small road between the Diodoro Hotel and the Villa Comunale. Along this shortcut, almost at the end, there is an interesting panoramic view.
Once out on the SP10 along the curve there is the second staircase that shortens the path and then the third. From here on, continue down the SP10. On this stretch of tree-lined path you will see a stone building overlooking the bay of Taormina, Villa Falconara.
Continuing for a couple of hundred meters you reach Villa Caronia, a pink building on the promontory which houses an open-air botanical park.
From this point the view passes on the Messina side with a privileged point of view on Isola Bella. All this up to Capo Taormina where you go back to the Etneo side and the view extends from the Giardini-Naxos bay to the tip of the volcano.
Continuing downwards you will find the railway station, another architectural masterpiece. Visit the inside.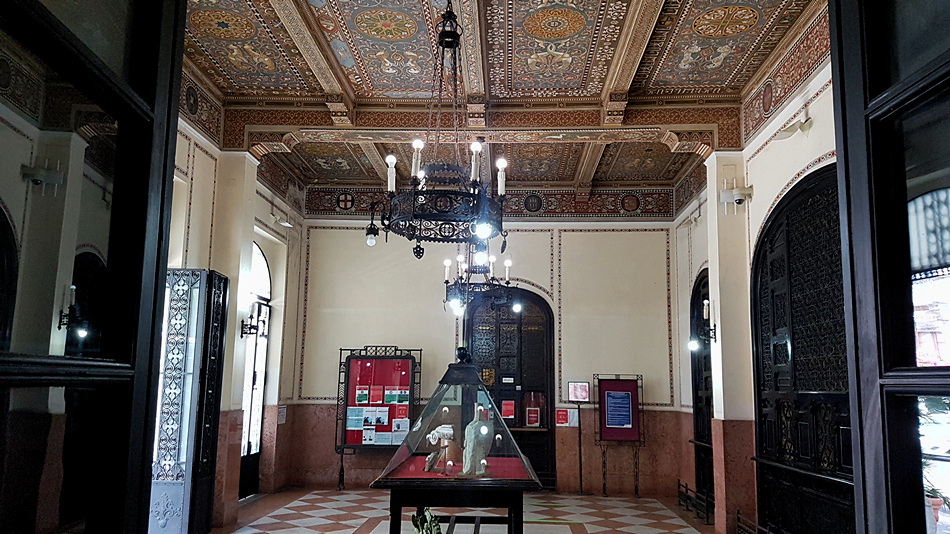 From here on you are on the plain and after a hundred meters you are on the seafront. Going through it all, you will reach the final point represented by the port of Giardini-Naxos.
The return, apart from the seafront to the station which is on the flat, becomes harder as everything is uphill. You can choose to stop at the Taormina station from where many buses pass leading to the center.