Wherever you are between Taormina and Catania, Etna represents the omnipresent giant with its 3.000mt of height.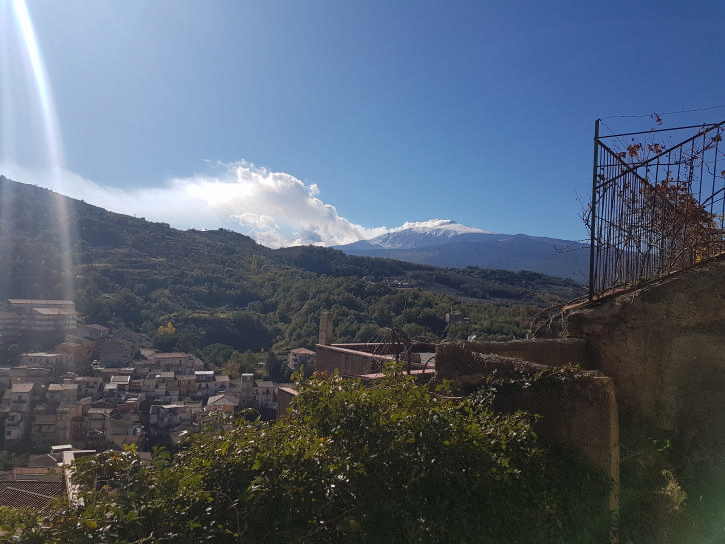 From a tourist point of view there are two places that are near the top: Piano Provenzana, on the north side, and Rifugio Sapienza on the south side. They are both fascinating places almost similar but not too much. The north side, with its large pine forest, is rich in vegetation while the south side is more a lunar landscape having been affected by the various volcanic eruptions.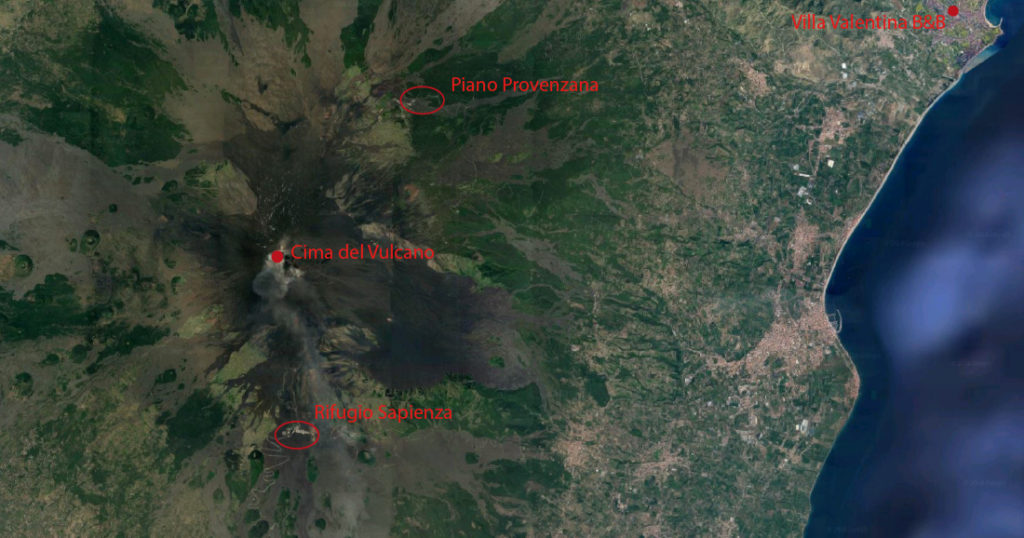 The Villa Valentina b & b from Rifugio Sapienza by car is about 1 hour away. We often take a trip behind the door choosing Etna as a destination. Usually we travel the fastest way, that is highway, exit Giarre and then direction Zafferana. Along the way there are small Etna villages that are characteristic both for their position and for their conformation. The last big town before the beginning of the volcanic cone is Zafferana. From there on, the landscape changes. For the first few kilometers the road winds through woods, chestnuts and pines, and lava flows.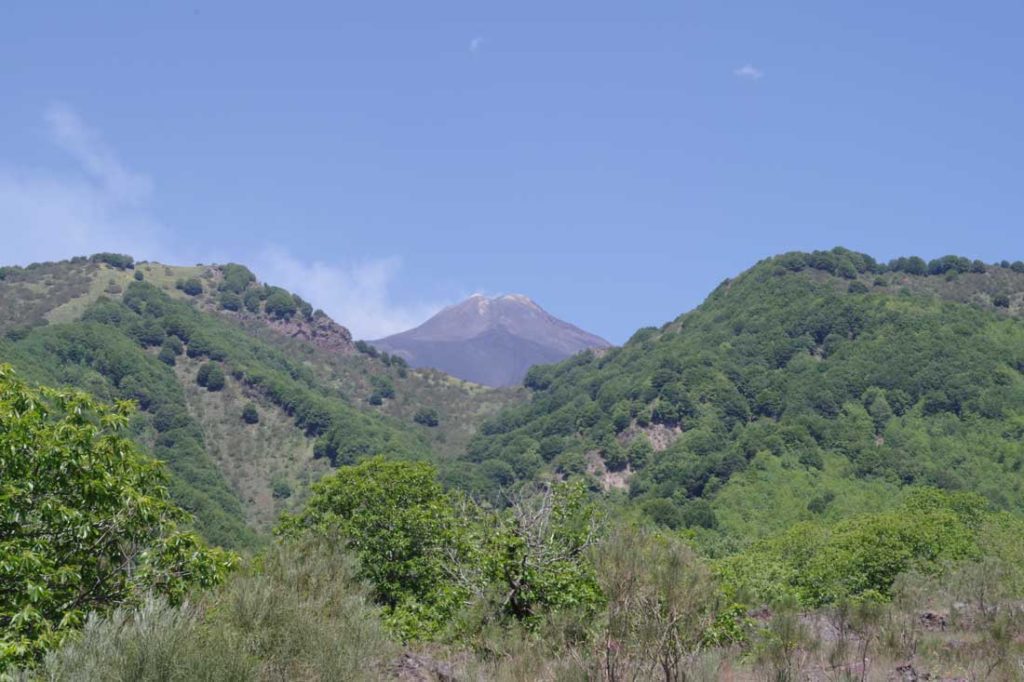 The rest, before arriving at wisdom refuge, becomes a lunar landscape. The road climbs over ancient lava flows visible wherever you look. On the lava flows nature has taken over and here are brooms and other flower essences in any cove or crack.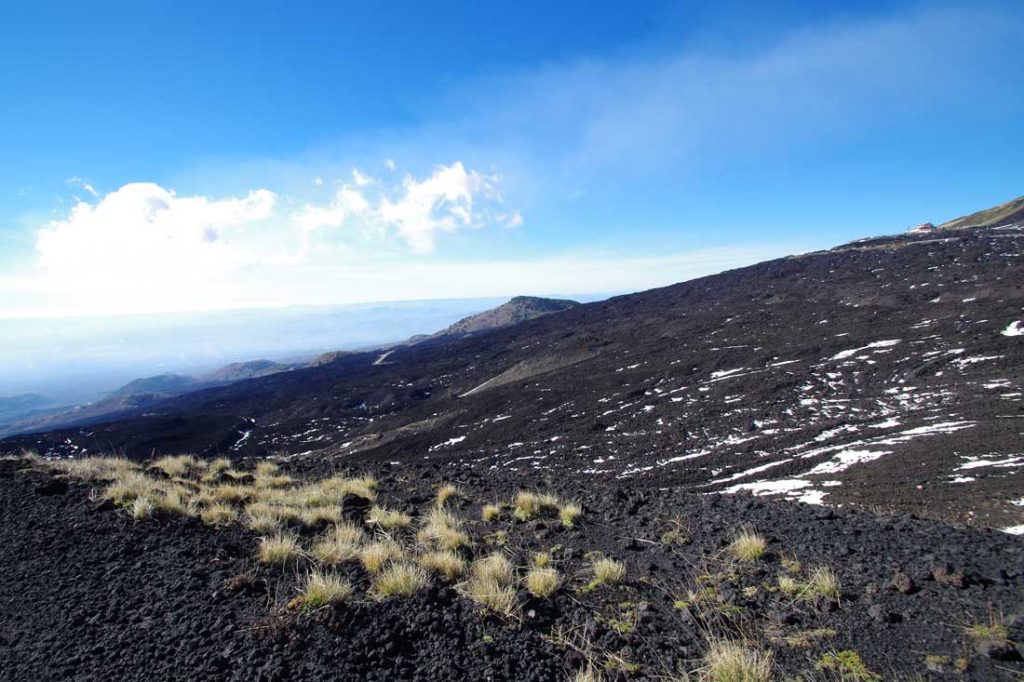 At a certain point it is possible to follow an alternative road that leads to the limit of the Valle del Bove where it is possible to admire the enormous expanse of lava flows and the magnitude of this natural reservoir that has saved the foothills in the various eruptions. Continuing from this road we re-enter in what we had left a few kilometers back. After another 8km you arrive at Sapienza refuge. A large area equipped with Bar, shops, restaurants and a cable car to reach 2000m above sea level.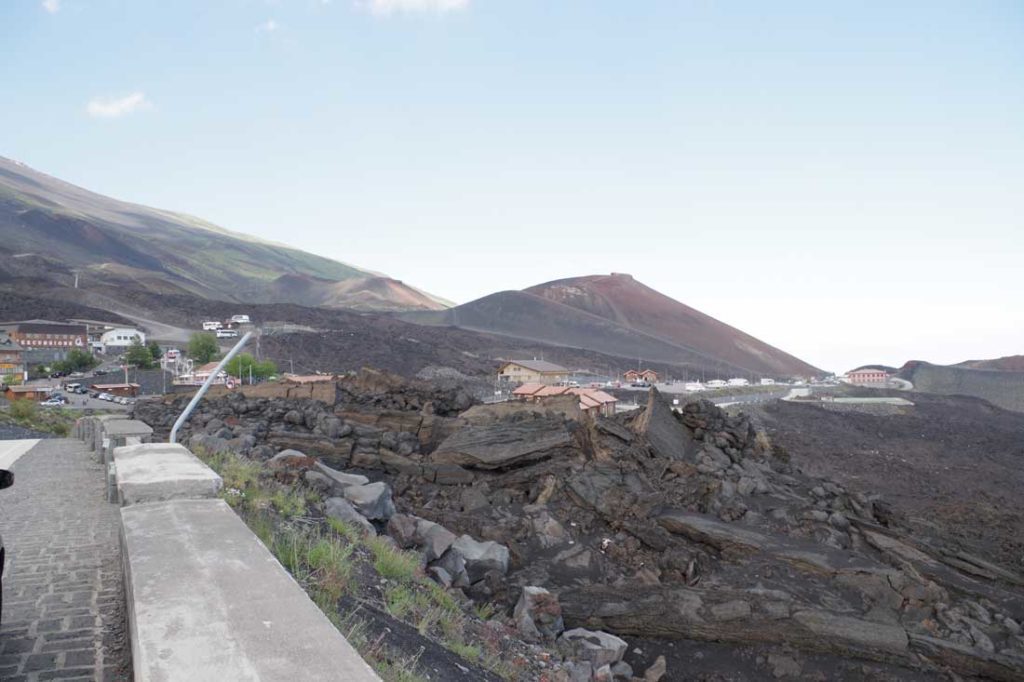 Once the car is parked, the first walk is around the Silvestri crater which is on the same level as the parking lot. From there it is possible to go down or climb to the upper Silvestri mountain.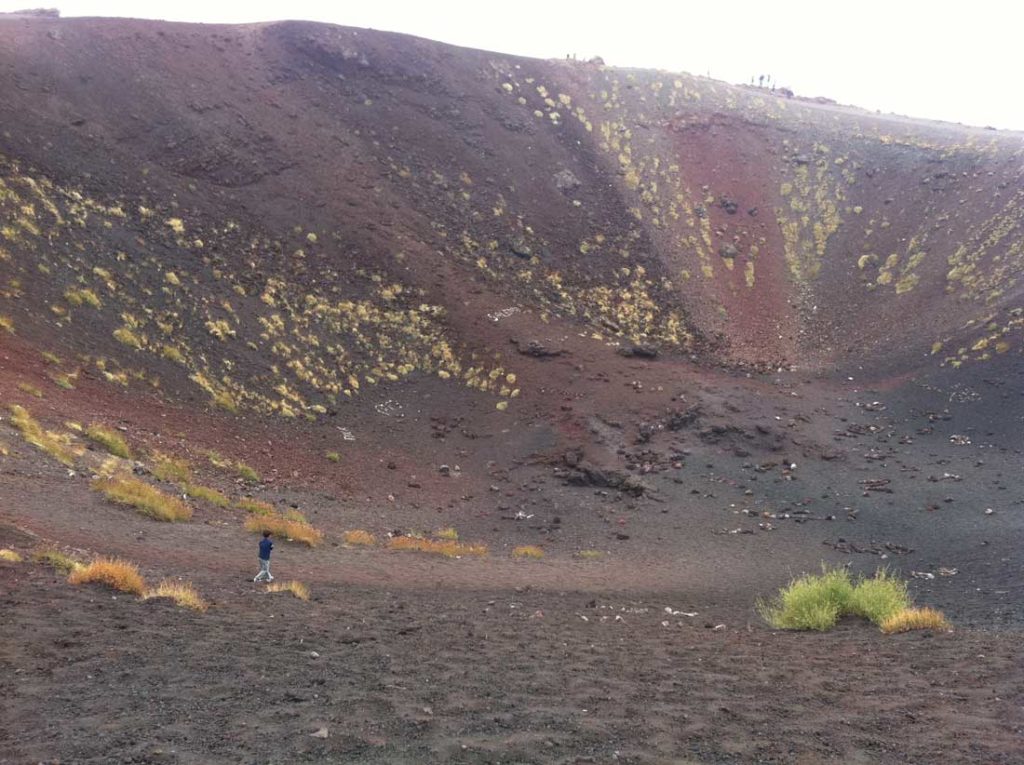 Using the cable car you get to where you can walk to reach the edge of the Bove Valley from where you can admire almost the entire north-eastern coast of Sicily, armed with willpower and well-fitting shoes as well as suitable clothing. It is possible to reach the summit on foot, but it becomes a company for real sportsmen, or with one of the jeeps located near the funicular station. My experience has been to wander where possible within a radius of a few kilometers from the cableway station as what I saw around me satisfied my hiker's curiosity. The next trip will be by jeep.