Fitwalking during holiday in Taormina path 1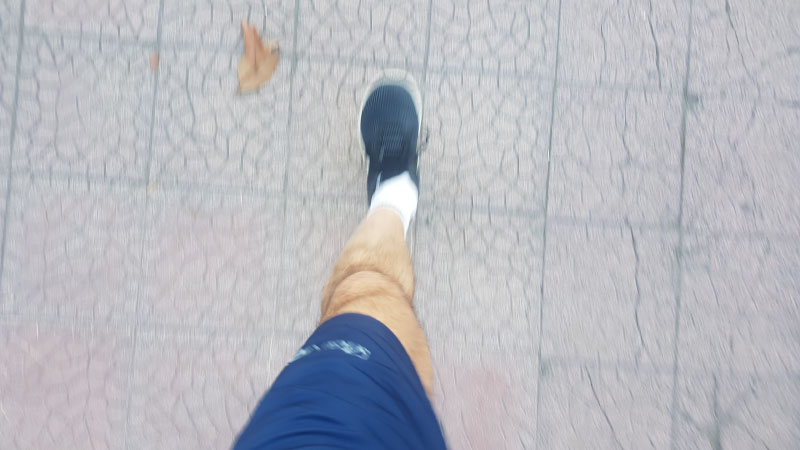 If you like, during your holiday, to do sport like fitwalking, running here, among Taormina and Giardini-Naxos, you will have many fantastic paths. This that I'm going to show you is one of many other. Often I start from Trappitello, a Taormina's country, and return in the same point after turned in Giardini-Naxos seafront. Whole of path, that I do in walking, is 15Km that possible make in 2hours. In the below map the black path is only forward, green path forward and backward and yellow is only in backward.
The start is in front of B&B Villa Valentina in Taormina. The first kilometer (black path) is between the nature where see only lemon trees in the countryside in around. In the first blue balloon you will meet the via Chianchitta. Here you will go in right long the climb and will go straight until SS114.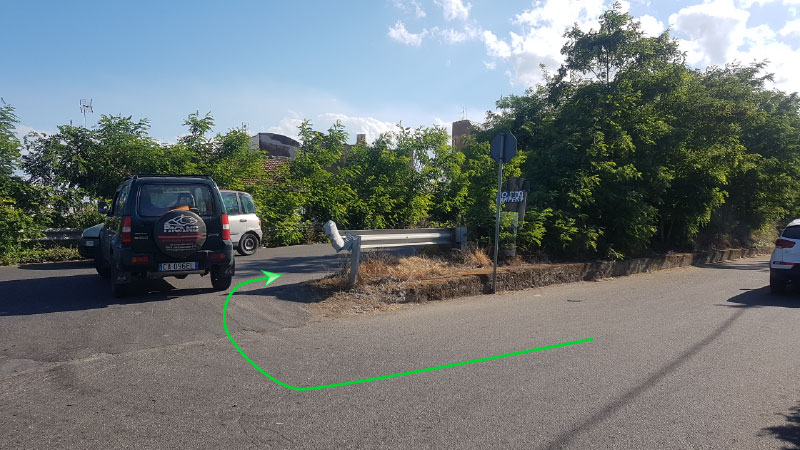 At the SS114, second blue balloon, you will go left for 1.5Km. This path is on sidewalk, long the main street that link Catania and Messina, and will bring you wher is the direction for Hotels.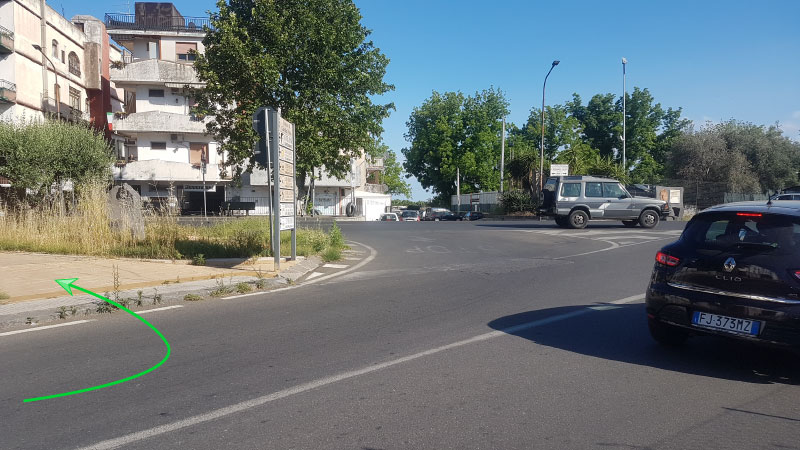 When you will arrive here, third blue balloon, you will turn in your right until the end in the stop.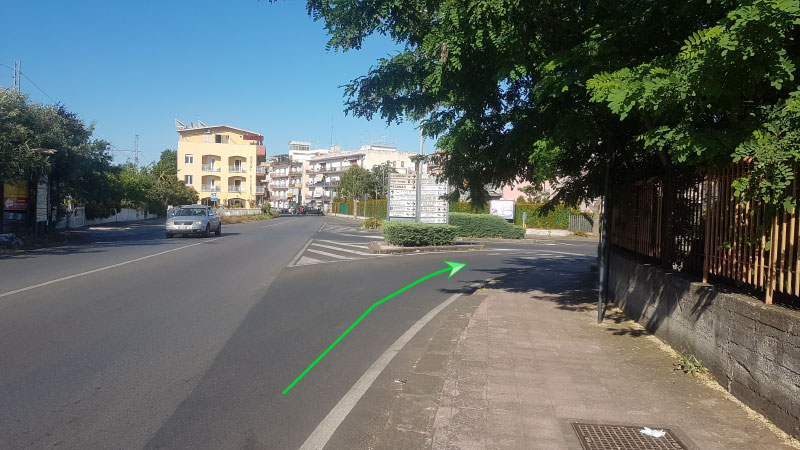 At the stop you will take to left.
This is a touristic street because here are the biggest Hotels in Giardini-Naxos. At one point you will see in your right a big ground with a little tower.
There is archeological area of Giardini-Naxos. The path will bring you in Giardini-Naxos seafront. Here, in the fourth blue balloon, instead to go towards harbour you will go in left.
You should do all the seafront until the end of giardini-naxos in Municipality square, red balloon, and you will back and will do the same green path.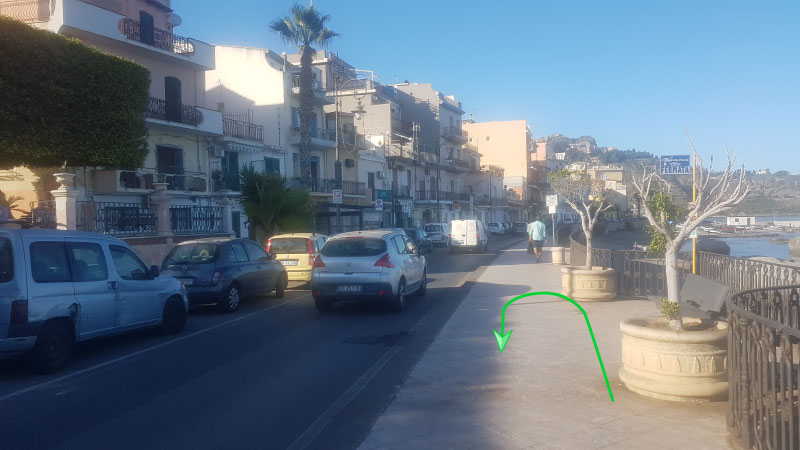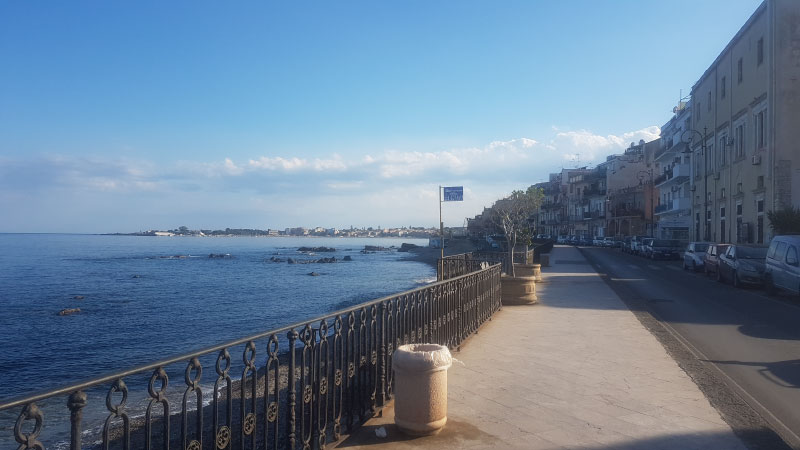 When you will arrive in the point where the three line (black, green and yellow) meet you will follow the yellow path.
Long this path you will pass Chianchitta and after you will turn in your left and will meet Trappitello.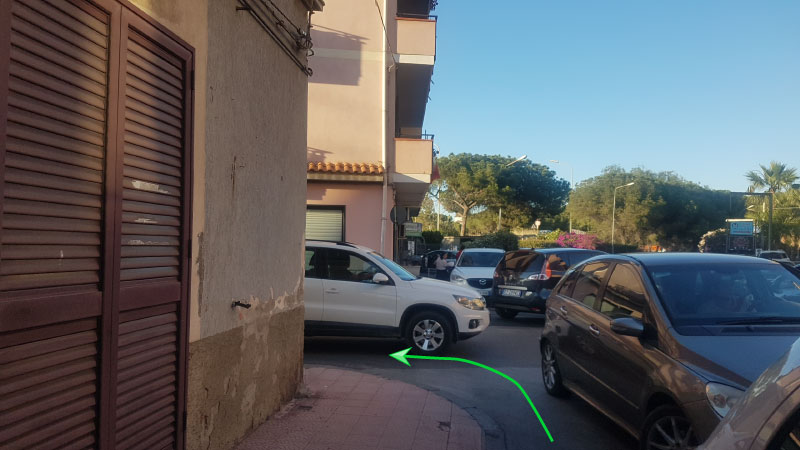 At the first big square in your left you will take the via Cannizzoli and will bring you in the poit of start.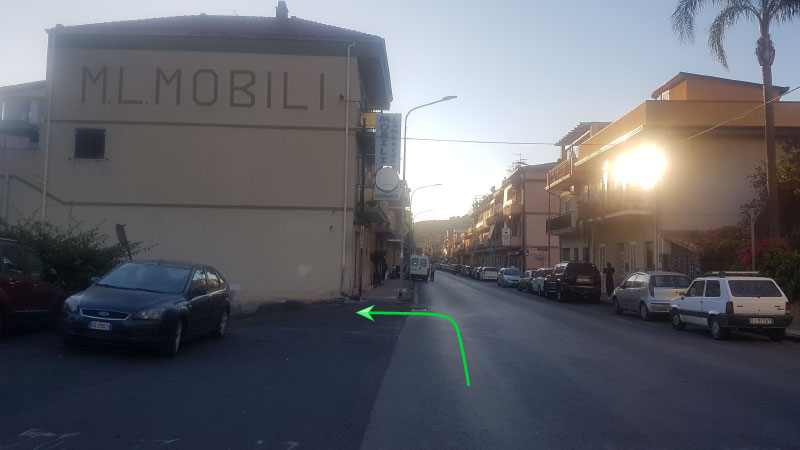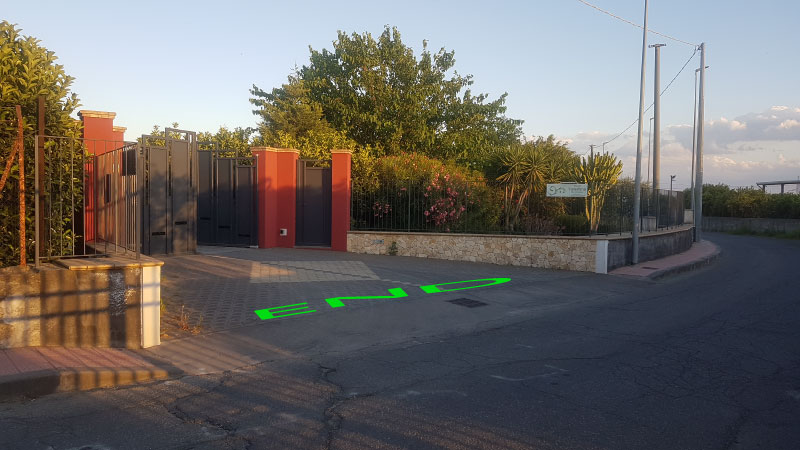 So you will have made 15Km.