Returning from Castiglione di Sicilia, a town 20km from Taormina and surroundings, entering the town of Francavilla there is a small indication for the gurne. The route enters the countryside of Francavilla di Sicilia which is very rich and varied in this area. On one side of the path, at about 30 meters, the Alcantara river runs in a bed of lava rocks and on the other side a hillock on top of which there are the ruins of an ancient castle within walking distance. It is bordered by stone walls placed dry or by wooden fences.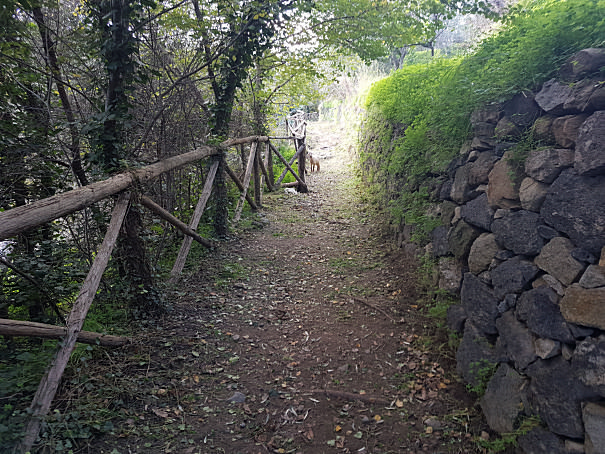 The background of the road is well compacted in earth and stone but it is not suitable to be traveled by car both for its width and for the impossibility of being able to reverse it and go back. You can do it on foot or by bike even on foot it is the best choice. I had the experience on the bike even though I had a bit of difficulty because of the fund partially eroded by the rains of the previous days. I arrived as far as was possible or at the beginning of a small staircase. From there I continued on foot. The first stop was in a small square where there is a table with chairs to sit on and maybe eat a sandwich.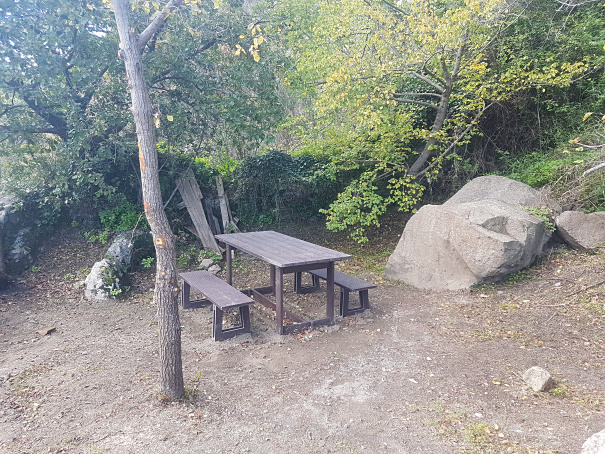 From here I entered the vegetation to reach the river path. The bed, as mentioned before, is in lava rock smoothed by the passage of water and on both sides there is an explosion of green. On either side of the river's course there are the remains of an old lava stone bridge used in the past to join the two sides of the territory.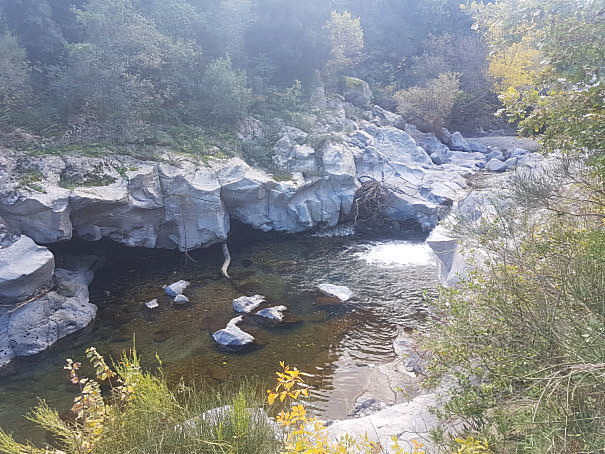 A sign, along the route taken before, reads "who knows if this was the bridge built by the Arab warrior said?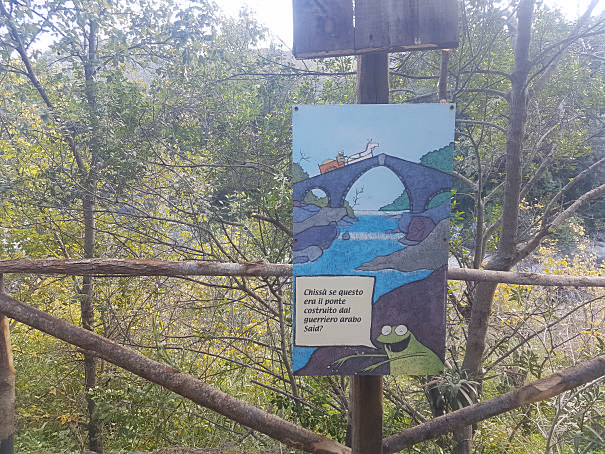 Continuing along the path for another 100m and venturing once more into the vegetation, I reach the largest lake (gurna). Surrounded by lava rocks, its waters are deep blue. In this place, besides the chirping of birds, one can hear the water dripping.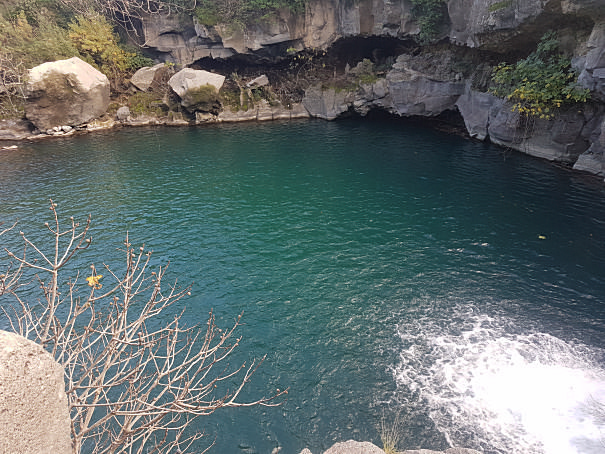 Returning back, I climbed onto the parapet of the bridge to be able to take a few more photos from above.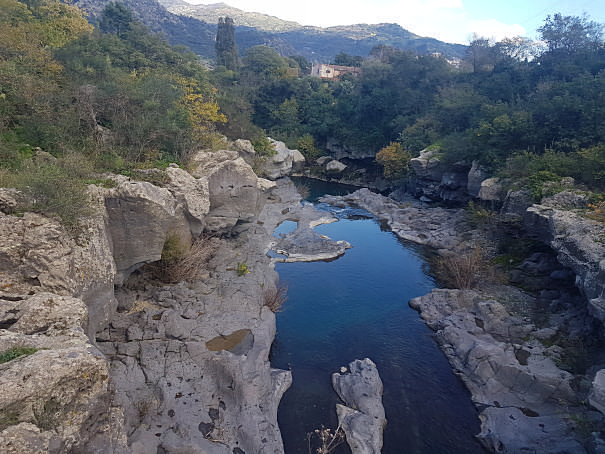 Along the way, the only encounter I did was with a small goat that hung around looking for food.