The carnival represents a moment of joy and joy for the kids but also for the older peoples. As in all Italian cities, Taormina and the neighboring countries also organize themselves to give their best. Taormina, compared to other places, has always had to deal with the restricted space of the Corso Umberto. For this reason he has always focused on a carnival in which the parades were with small but impressive carts, like the floats in bloom of the 60s and 80s, and above all on the masked groups that act as a procession. The 2019 Carnival has not denied expectations. The small wagons were beautiful and the masked groups were beautiful and they served as a background with simple yet complex themes.
Alice in Wonderland, whose chariot represents the cat with a big smile, with a masked group of 60 people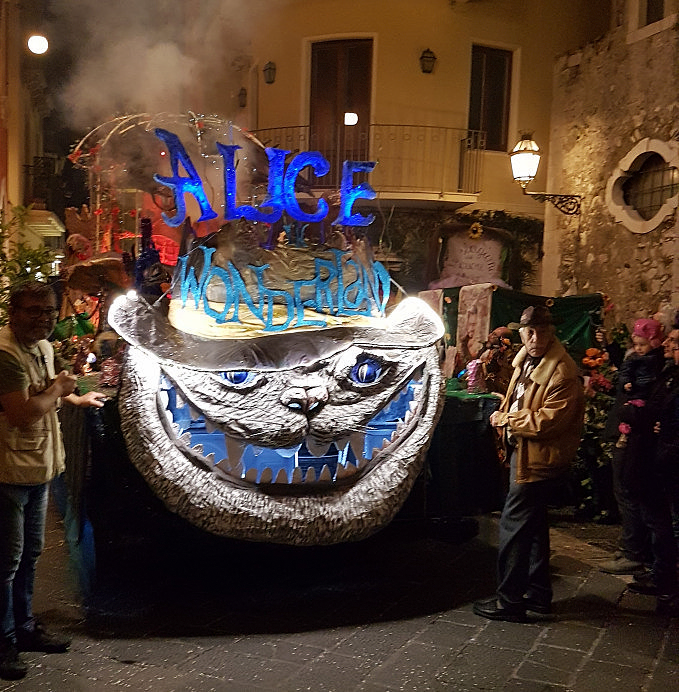 The fairy tales of the thousand and one nights inspired by the homonymous book and its characters, the treasures described, the flying carpet and so on. The group brought with them very complex and well-made structures made by local artisans.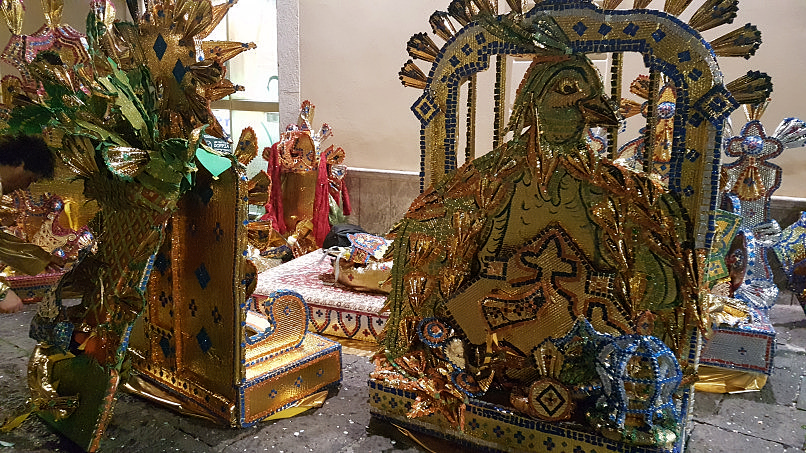 Mexican skulls where every single element of the group carried with it large depictions of skulls with Mexican hats and costumes in the typical colors of Mexico. Each costume was made by the participants of the group.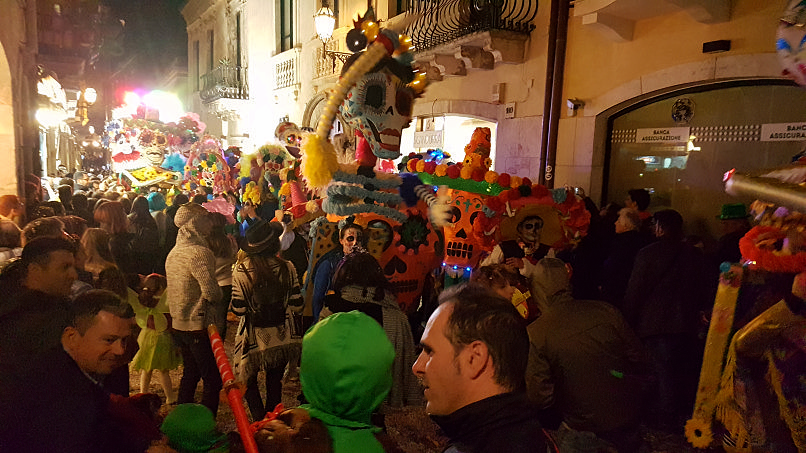 Around the world in 80 days that, with a masked group of 160 members, represented the indigenous peoples of a part of the world touched by Phileas Fogg during this adventure born for a bet
Taormina has given its best enriching what it already has or its cultural heritage. The tourists were fascinated by this enthusiasm that spread throughout the Corso Umberto and they were there ready to capture every single image of this carnival.