In Taormina started the new events season 2021 organaized by Taobuk and Taorminafilmfestival. There will be different event for different taste from Theater to concert. The only constant is that all this will take place in Greek Theater with its panoramic view and internal atmosphere.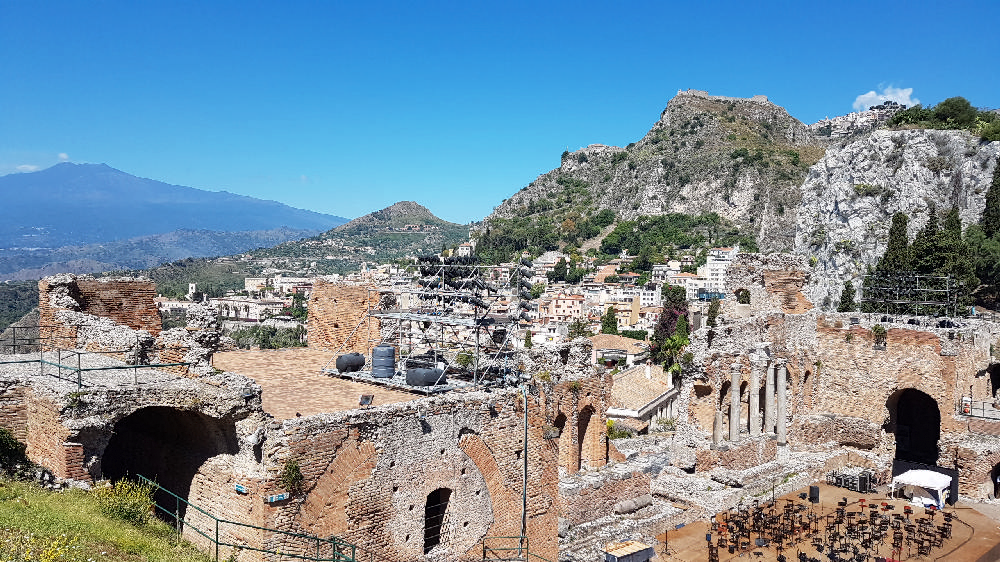 Both the events are announced by particular decoration long the mai pedonal way of Taormina, Corso Umberto, whit particular scenografic addobations. Long the way have been posed golden string that with the wind create particular vision and noise effect. During the night they will be enlightened and will make a mistique effect.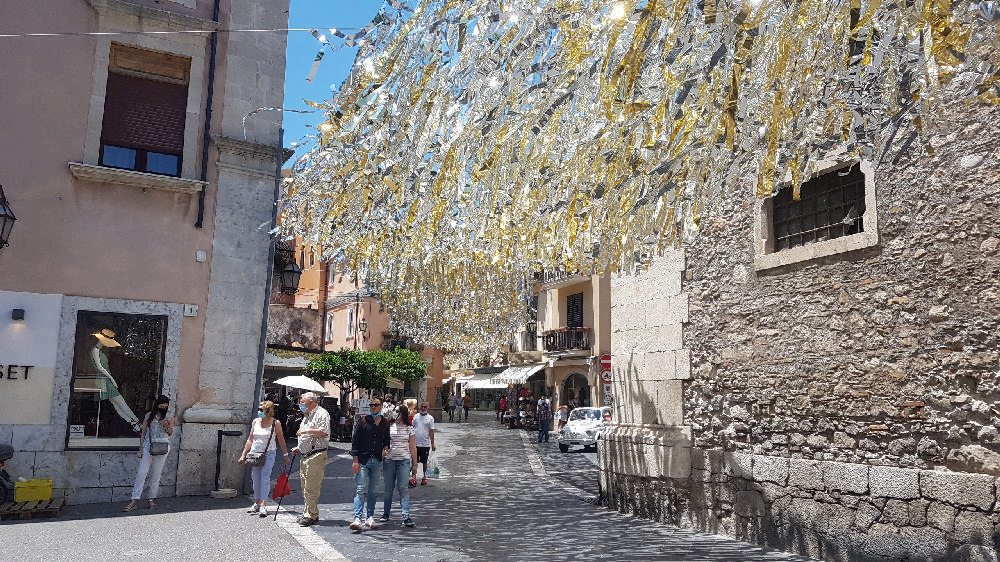 Taobuk 2021 edition from Thursday 17 until monday 21 will have many appointments in its program rich of cultural meeting and awards. For knowing its programm you can see here where will find topic, date, time and content. Many will be guests of this 2021 season from actors to show men from criticars to expert of different themes. All this will conduct by Antonella Ferrara the mother of Taobuk. 
TaorminaFilmFestival will have a different topic because its purpose is promoted the new movies and new tendency and not only this. One of main topic of this 2021 season will be the woman in front and behind the camera. Other topic will be the movies in this pandemic era and how all this influenced the new movie in the world. And again due to we are in Italy, our national actors, actress and directories will be guests in this karmes to explain their vision and their new movies. Author like to Davide Ferrario, Claudio Cupellini, Niccolò Castelli, Roberto De FEo e Paolo Strippoli and the most famous Giuseppe Tornatore.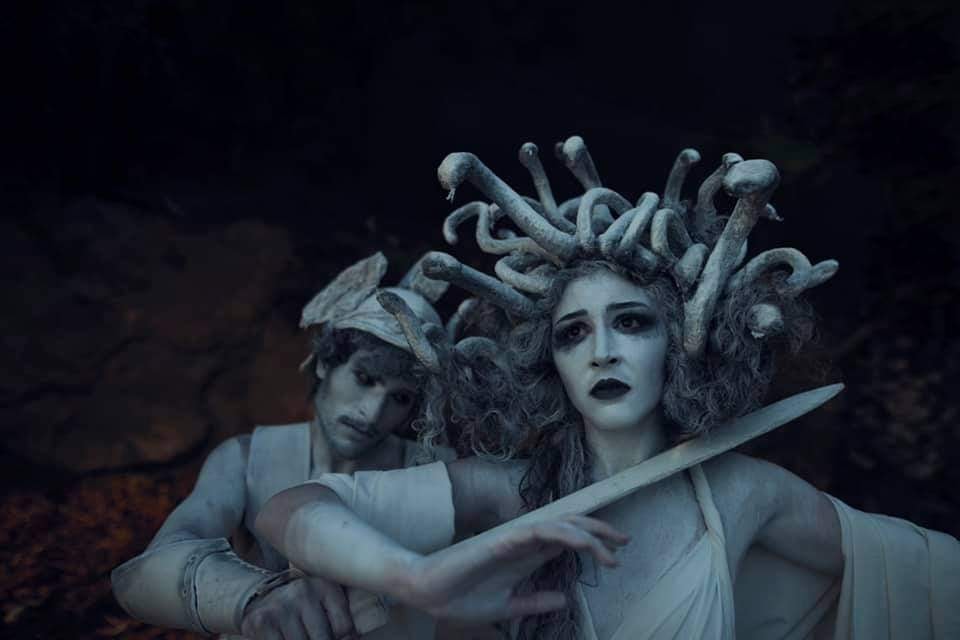 But the manifastitions don't finish here, the Greek theater will guets musicists like to Antonello Venditti, Gianna Nannini, Gigi D'Alessio whit their concerts in one of most actractive position in Taormina.
In all of this the guests will be in one place from where is possible see the performance and in the same time, if you will be lucky, even the activity of Etna whit its explotions that bright the black of nigth.