Via Crucis from Rinaldo of Monte Crucis or the Dominican friar who retraced the path of Calvary that Jesus traveled to reach the hill where he was crucified. Thus it became an important religious manifestation for all Catholic beliefs. According to what was established by the Friar, it was divided into different stages called, by the same, stations which represent different moments that culminate in the deposition of the body of Jesus in the holy sepulcher. The most traditional celebration has 14 stations:
Jesus is condemned to death
Jesus is charged with the cross
Gesù cade per la prima volta
Jesus falls for the first time
Jesus is helped to carry the cross by Simon of Cyrene
Saint Veronica wipes the face of Jesus
Jesus falls for the second time
Jesus warns the women of Jerusalem
Jesus falls for the third time
Jesus is stripped of his clothes
Jesus is nailed to the cross
Jesus dies on the cross
Jesus is taken down from the cross
The body of Jesus is placed in the tomb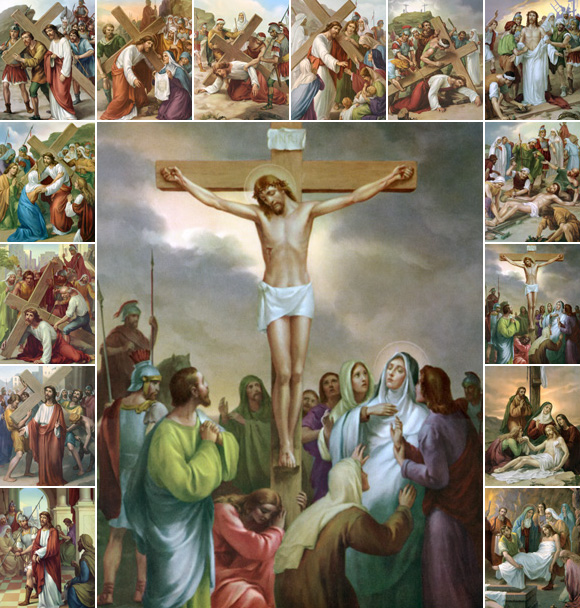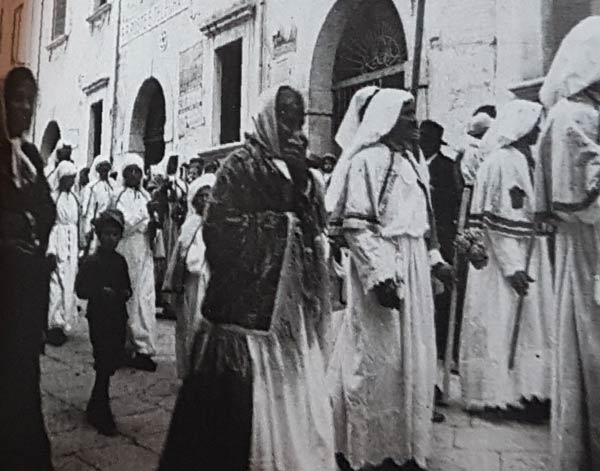 Entering the heart of the event, it takes place along the Corso Umberto and begins at 4:00 pm on Good Friday every year. The women all dress in black with their heads covered by a black handkerchief and a medallion around their neck that represents membership of the congregation. They form two parallel rows holding a cord with one hand and a lantern with the other. A central lane is formed where the reliquaries, the religious and municipal authorities as well as the police are seated.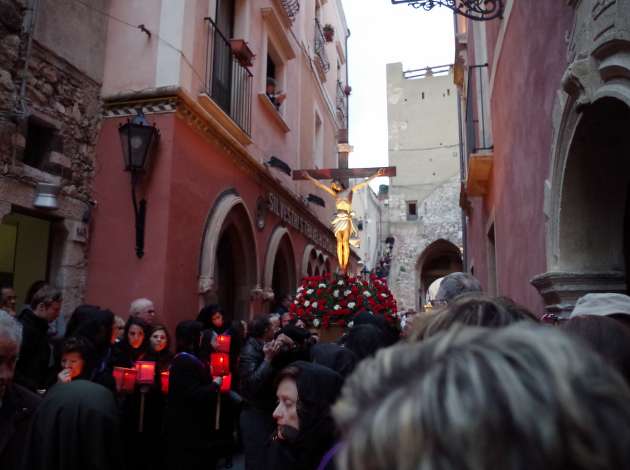 In front of all the little girls dressed in white who carry flowers and religious symbols symbolizing the passion of Christ or nails, hammer, crown of thorns, etc., behind them are statues of the Christ, carried on the shoulders of women, representatives 3 moments of the via crucis or the ascent to the hill of Calvary, Jesus on the Cross and Jesus in a glass coffin representing the sepulcher.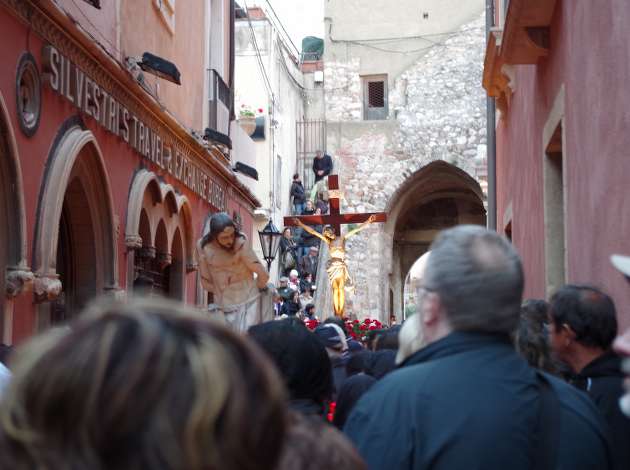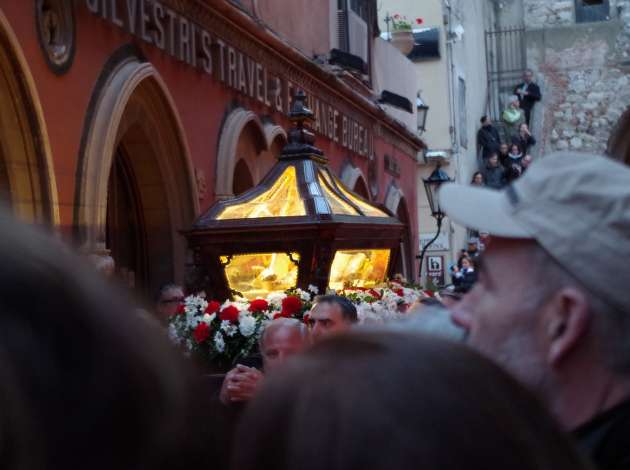 Behind the coffin, the statue of Our Lady of Sorrows which, during the year, resides in the church of the Varò.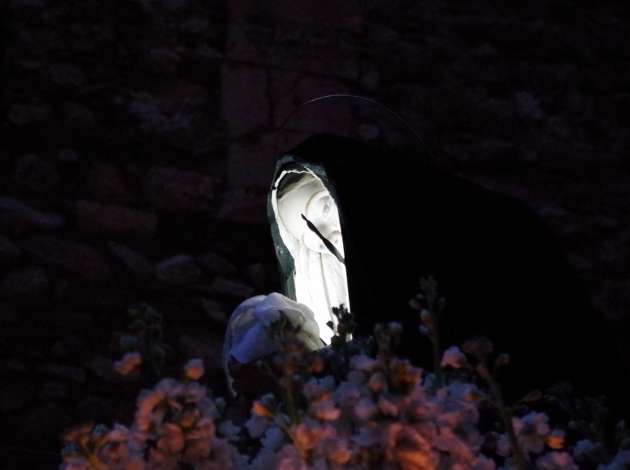 The procession from Porta Messina to Porta Catania makes several stops in the main churches of the Corso. The most beautiful and mystical moment is when evening comes and it gets dark. It is the moment when the women delimiting the two sides of the procession turn on the candles and the shops at the passage of the procession turn off the lights, in respect of death and of Jesus, so as to make the evening even darker. Everything becomes flickering under the glow of hundreds of lanterns, the faces of women seem to change their appearance hundreds of times a minute, the illuminated statues stand out in the night, the people around seem to fade, the air fills with the smell of incenzo and flowers and the silenzo reigns supreme.