To reach Taormina from the train station there is the Madonna delle Grazie climb, an ancient mule track that is still functional and excellent for getting to Taormina.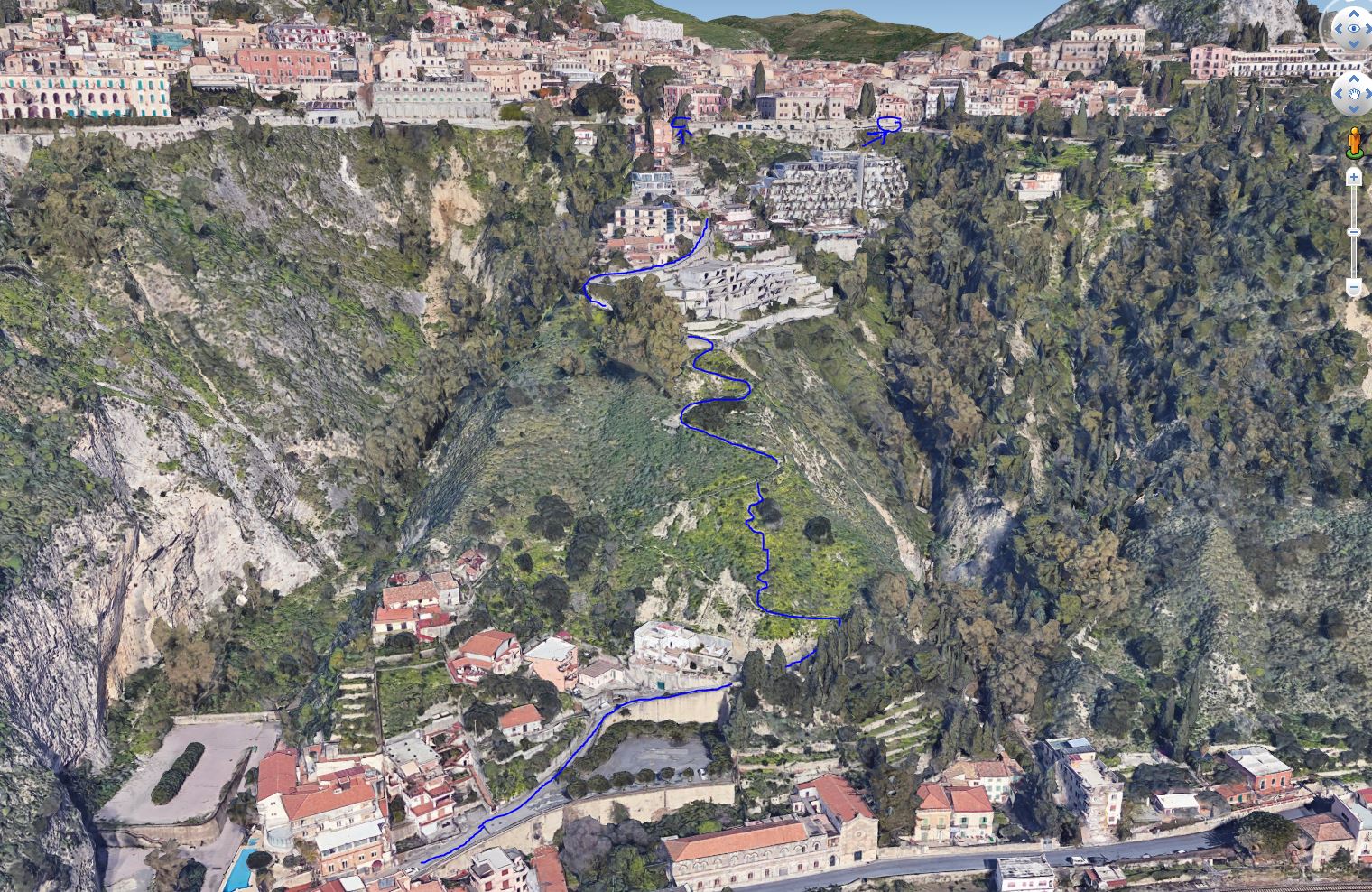 The name of the street originates from the small chapel dedicated to the Madonna delle Grazie located near the entrance to the villa. The feast in honor of the Madonna is celebrated on July 2nd.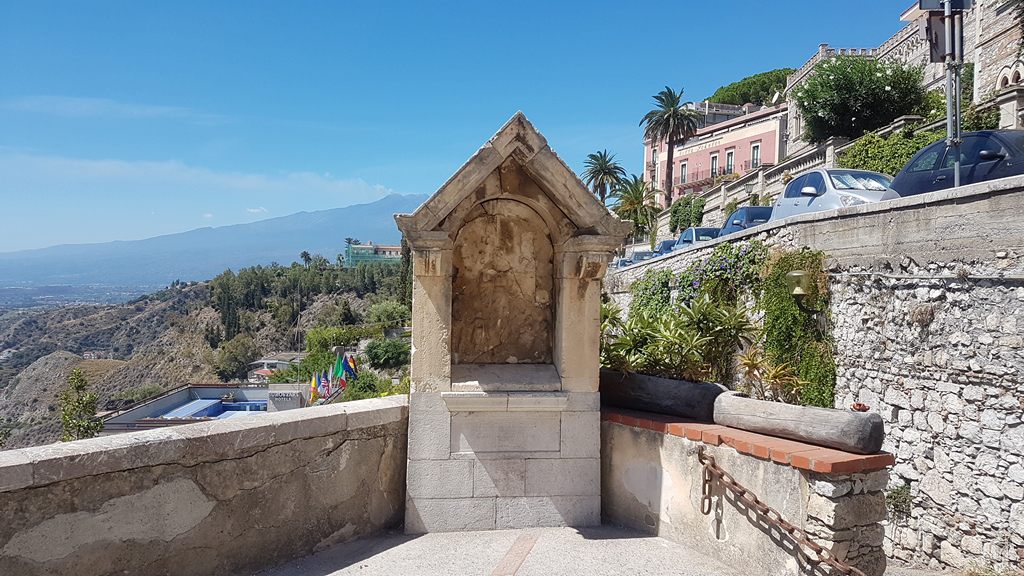 Given the type of route it is suitable for people without luggage, with willpower, who want to do some Trekking.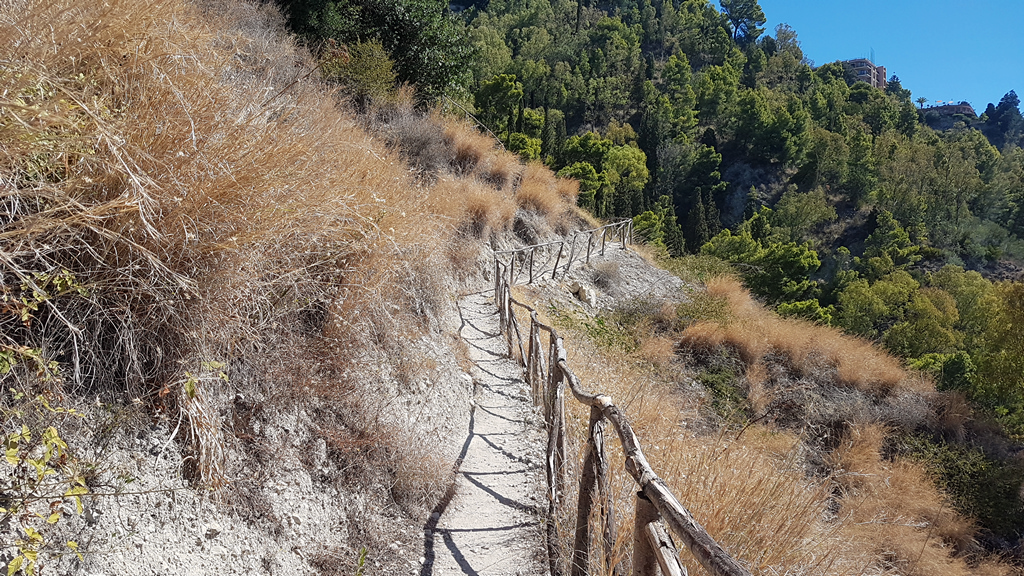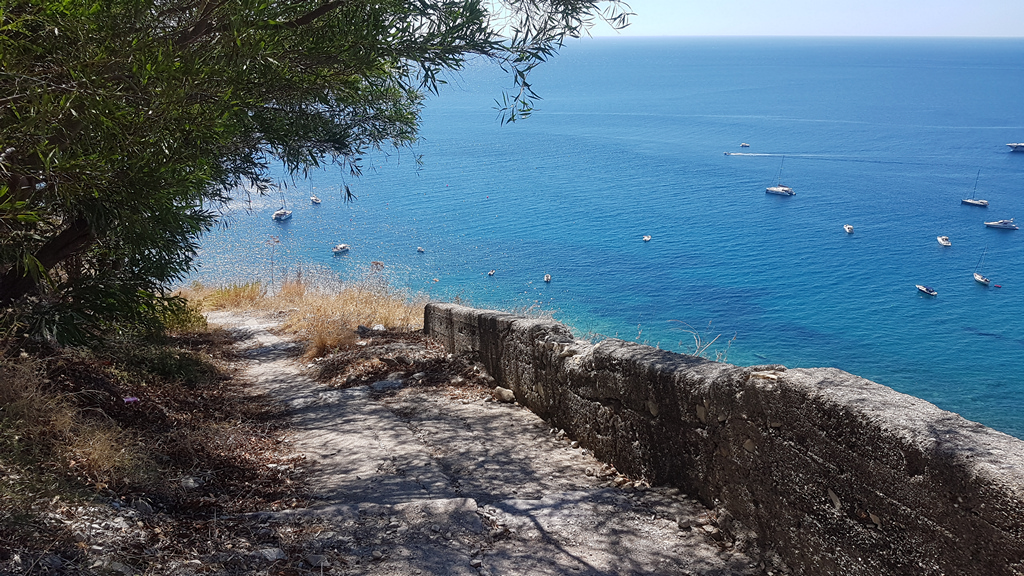 The route winds along the side of the mountain that reaches the sea from Taormina, overcoming an altitude difference of about 100m.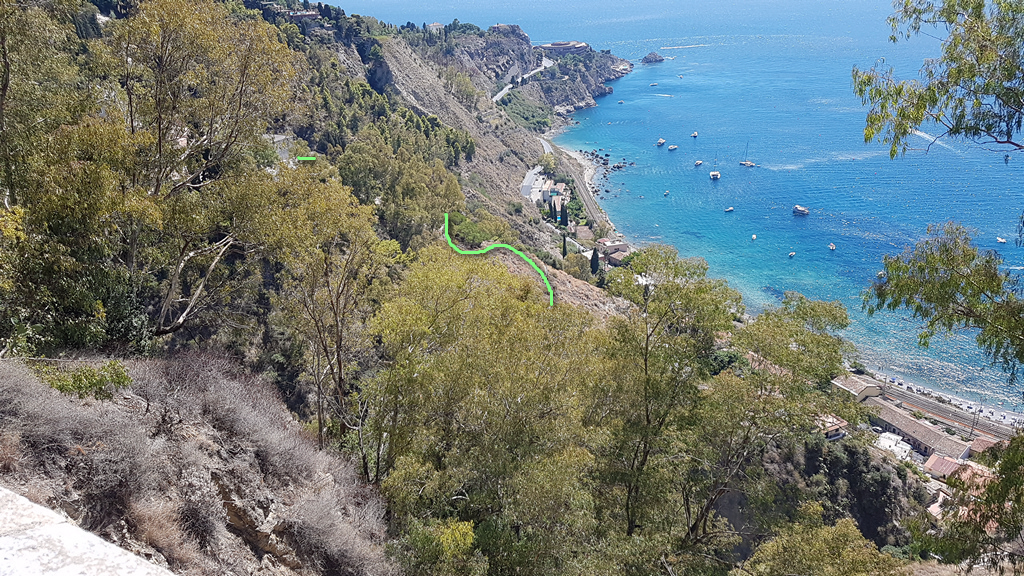 If you want to reach Taormina with your luggage, even if it is not recommended, you could take the main road with the route we describe in the following article.
Returning to our route, it starts from Villagonia from the road that leads to the Corallo hotel. From there it climbs up the side of the mountain with a gradient of about 30%.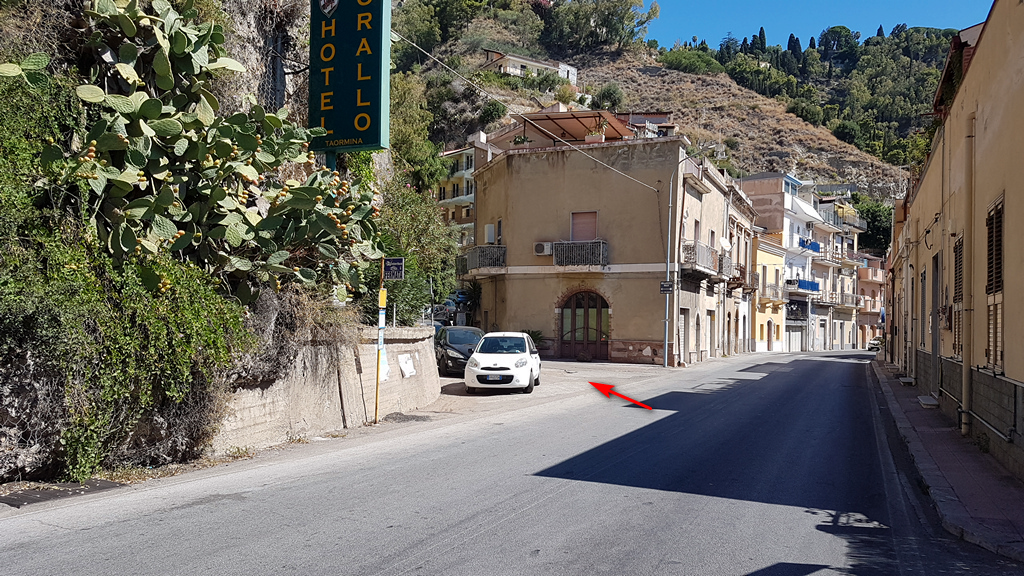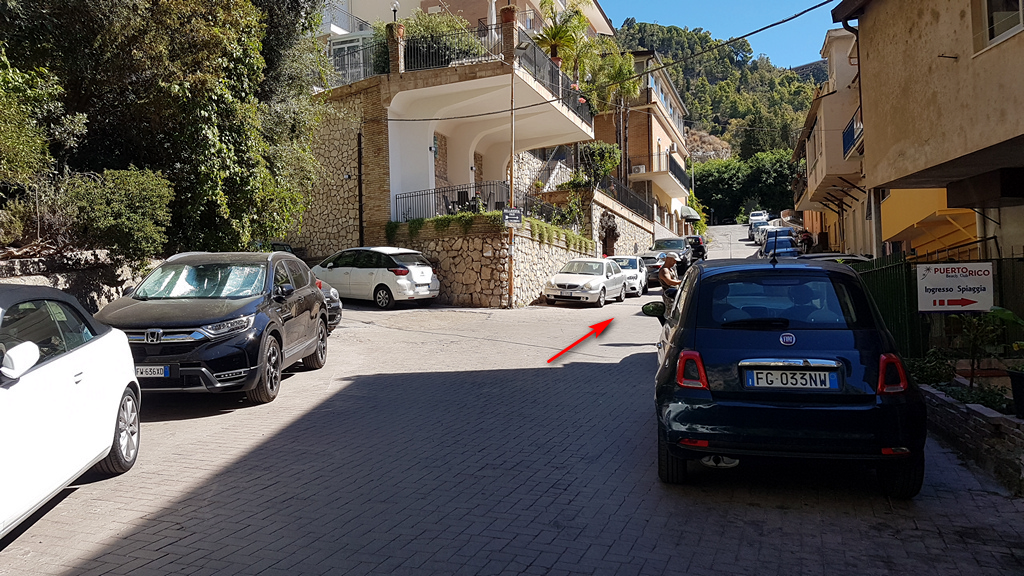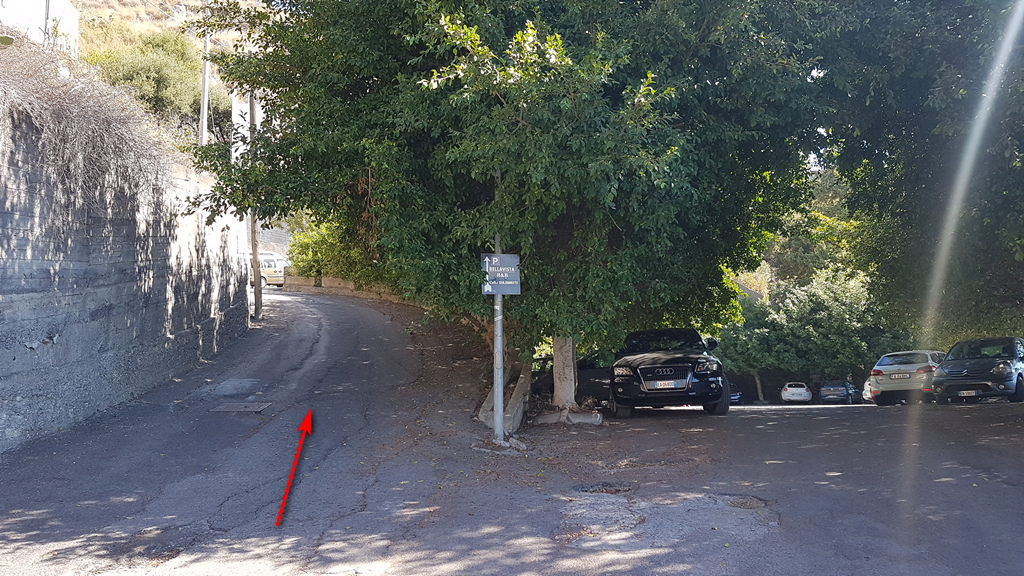 The path is mostly unpaved and offers increasingly beautiful panoramic viewpoints along its route.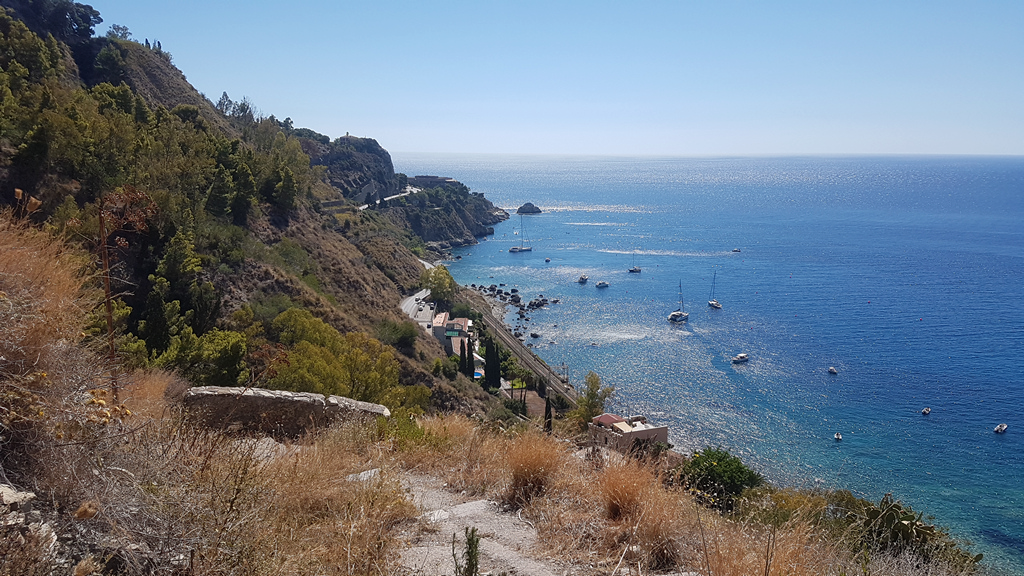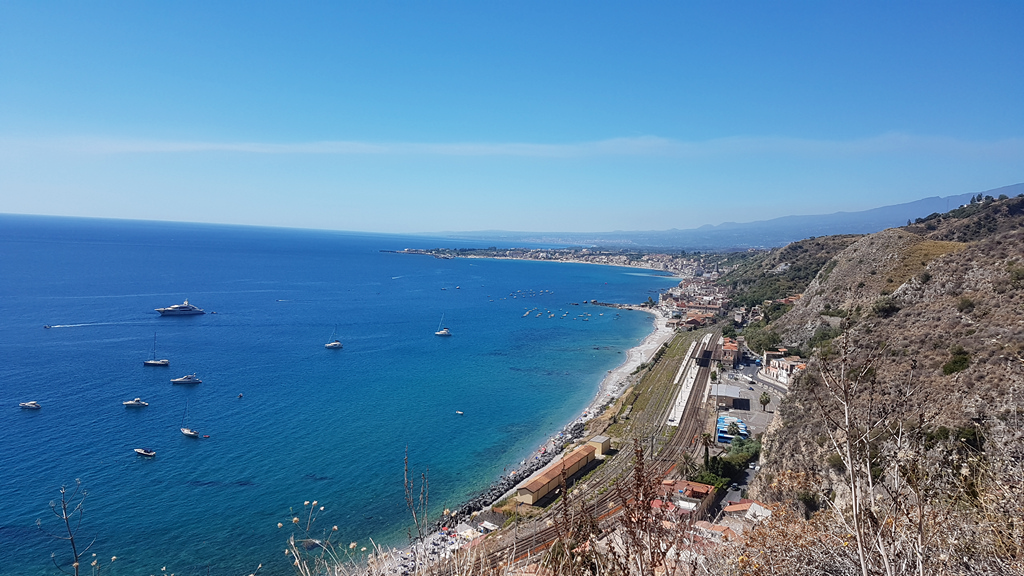 At a certain point along the way you can choose two different routes. The first, on the left, through a staircase will lead you to Via Roma below the Hotel Villa Schuler.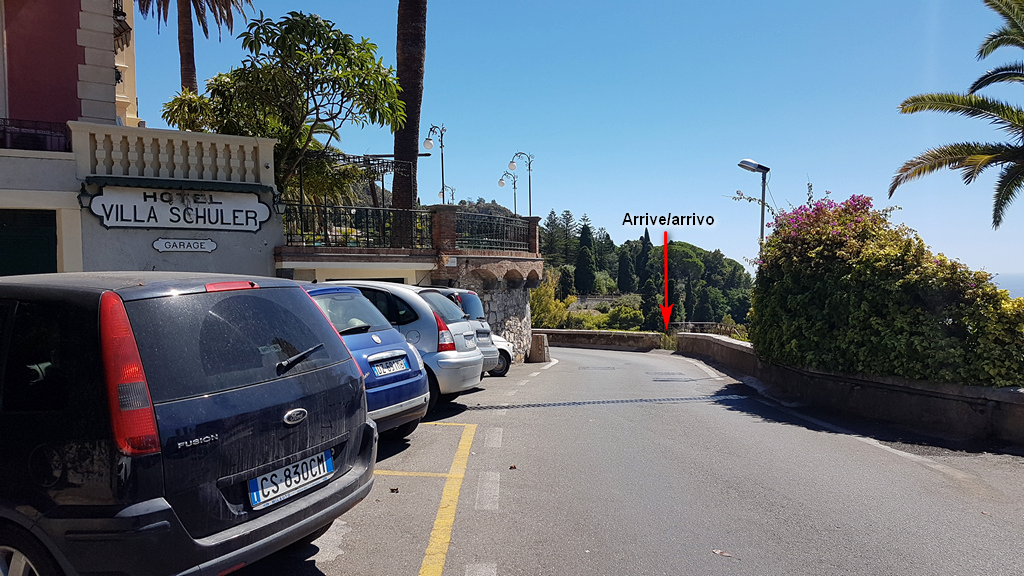 The other, on the right, will pass by the Monte Tauro hotel and will lead you to the clearing where there is the entrance to the municipal villa.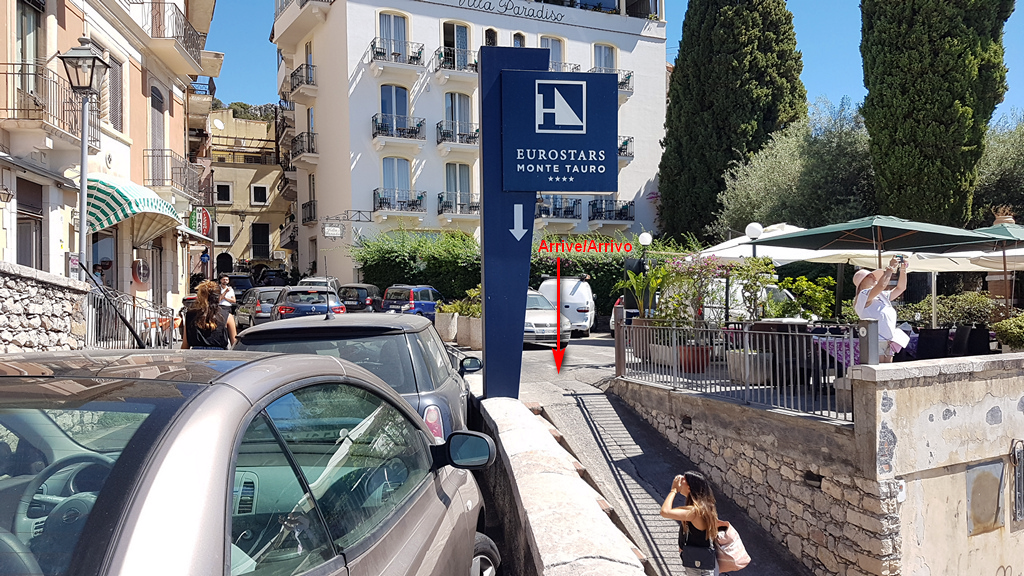 The route, given its dominant position on the bay of Giardini-Naxos, will encourage you to take pictures. At certain points it will be possible to shoot the side of Etna and the bay of Giardini-Naxos in a single shot.