Motta Camastra a village near the Gole dell'Alcantara, 20min from Taormina where time seems to have stopped. In this environment a group of mothers has set up an organization able to satisfy the most refined palates with their dishes based on typical local products.
Women with a passion for cooking and strong as the stone on which it is Motta Camastra.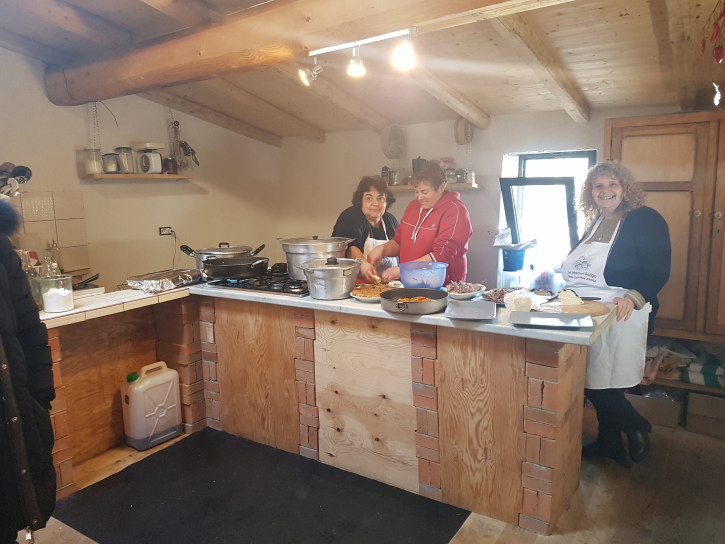 They are very organized and can do catering in places where many would turn up their noses. There is no opening or closing time in the sense that one goes to arm. You could be unlucky and not find anyone or find the right day that you will always remember. In any case, the trip to Motta Camastra will not be in vain because you could take the opportunity to visit this small village where every corner smells of old. There are no monuments or amphitheaters but a typical Sicilian atmosphere that has been. All this is near Taormina.
Returning to more serious things, food. We were here one Sunday in December without warning, the mothers were organized for a lunch booked by other patrons. They also welcomed us with the typical Sicilian hospitality of adding a place at the table always and in any case.
We found ourselves in this small square, with the others, where there is a small house for the preparation of dishes. The smell was inviting to say the least. Fried soup with fried bread, pancakes, arancini, pumpkin, wine ……………………… Of course everything was local including water source.
Consider that in December the mothers of the village make an exception to the rule in opening, but from April onwards throughout the spring and summer they are open almost every day.